STOP AGENDA 21

Agenda 21 is a comprehensive plan of action to be taken globally, nationally and locally by organizations of the United Nations System, Governments, and Major Groups in every area in which human impacts on the environment. When you start doing deep research into Agenda 21, you will find that describing it as a "comprehensive plan" is an understatement. Virtually all forms of human activity impact the environment. The rabid "environmentalists" behind the green agenda intend to take all human activity and put it into a box called "sustainable development". One of the key elements of "sustainable development" is population control. The United Nations (along with radical "environmental" leaders such as Al Gore) actually believes that there are far too many people on earth.
So what is the solution? Sadly, they actually believe that we need to start reducing the population. Most Americans don't grasp it yet, but the truth is that the global elite are absolutely obsessed with population control. In fact, there is a growing consensus among the global elite that they need to get rid of 80 to 90 percent of us.
The number one commandment of the infamous Georgia Guidestones is this: "Maintain humanity under 500,000,000 in perpetual balance with nature." Unfortunately, a very high percentage of our global leaders actually believe in this stuff.
Sadly, this philosophy is now regularly being reflected in official UN documents. For example, the March 2009 U.N. Population Division policy brief begins with the following shocking statement....What would it take to accelerate fertility decline in the least developed countries? Apparently the poorest nations are the primary target for the population control freaks over at the UN.
FULL ARTICLE -- http://www.infowars.com/al-gore-agenda-21-and-population-control/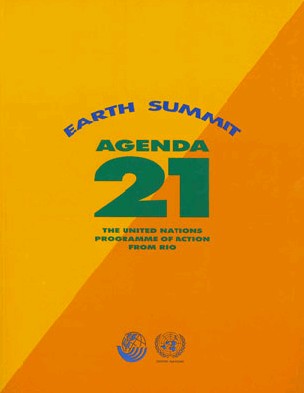 Agenda 21 For Dummies
Agenda 21's Globalist Death Plan for Humanity
Behind the Green Mask - Rosa Koire
How your community is implementing AGENDA 21
Speaking of Agenda 21
Globalist Plan to Downsize Americans into Jail Cell Like Homes
Green Police Burned Ugandan Homes, Killed Children!
---
Planned-Opolis
Globalists Want Chinese-Style Control for Americans Under Agenda 21
Aaron Dykes
Infowars.com
September 28, 2012
While major metropolitan cities including San Francisco, New York and Boston are rolling out tiny micro-apartments, local and rural areas are working across the United States heartland to implement Agenda 21 containment policies by stealth.
Under H.U.D. grants driven by President Obama's Partnership for Sustainable Communities, regional governments are implementing "smart growth" and "sustainable" policies to force the population into concentrated development patterns that favor insider profits and "green"-branded solutions. It is a "planned-opolis" vision for the future where the State is God and the individual is subservient to the "greater good."
Whether or not such measures are preferable or favored by a majority is irrelevant to the fact that the public has not been properly informed nor has it been asked about this drastic shift in policies concerning property rights and lifestyle. Instead, a slow and sustained kettling has been underway to corral the population into a total control grid, circumventing the common practices of law while eroding at the natural rights recognized under the Bill of Rights, the Magna Carta, and other key documents. If the tyranny is not recognizable by its tip-toeing silence, then it is surely marked by its deceptive aims.
The already evident abuses of world government bodies (under various names and sub-organizations) is masked by declarations of respect for the environment, for human rights, and other lofty ideals. In reality, however, there are ruthless control freaks manipulating the terms of our enslavement. Real life measures for carbon tax schemes, energy austerity, food management, species & habitat management, re-wilding (land seizure) takeovers and more have been vehicles for eugenicist-banker led agendas– indeed ambitious components of Agenda 21 that are changing the rules of the game to the eternal detriment of freedom.
Daniel Taylor
Old-Thinker News
January 6, 2011
In 2008 Old-Thinker News reported on the deployment of Ubiquitous Computing technology in South Korea as a testing ground for future development of cities world-wide.
South Korea was chosen for the test because, in the words of the city's developers, "There is an historical expectation of less privacy." Recent attention has been given to plans for "planned-opolis" cities – as presented by Embarq, Vodafone and others – that are rigidly controlled to "cut greenhouse gases," and where travel is tightly restricted. As reported in 2008,
"South Korea is at the forefront in implementing ubiquitous technology. An entire city, New Songdo, is being built in South Korea that fully utilizes the technology. Ubiquitous computing proponents in the United States admit that while a large portion of the technology is being developed in the U.S., it is being tested in South Korea where there are less traditional, ethical and social blockades to prevent its acceptance and use."
As the New York Times reports,
"Imagine public recycling bins that use radio-frequency identification technology to credit recyclers every time they toss in a bottle; pressure-sensitive floors in the homes of older people that can detect the impact of a fall and immediately contact help; cellphones that store health records and can be used to pay for prescriptions.

These are among the services dreamed up by industrial-design students at California State University, Long Beach, for possible use in New Songdo City, a large "ubiquitous city" being built in South Korea.

Much of this technology was developed in U.S. research labs, but there are fewer social and regulatory obstacles to implementing them in Korea," said Mr. Townsend [a research director at the Institute for the Future in Palo Alto, California], who consulted on Seoul's own U-city plan, known as Digital Media City. "There is an historical expectation of less privacy. Korea is willing to put off the hard questions to take the early lead and set standards."
The "U-City" model is the standard that will be followed in future development. Interestingly, but perhaps not surprisingly, Bill Gates' Microsoft Corporation is involved with the technological development of South Korea's U-Cities. As reported, "Microsoft Corp. will play a key role in creating a ubiquitous computing environment for future citizens and businesses of Songdo International Business District (IBD)." Additionally, IBM's "Smarter Planet" initiative is at the forefront of the push for a planned-opolis future.
---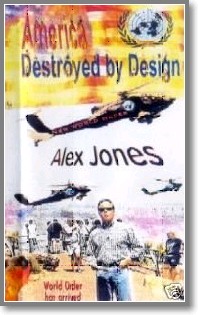 AMERICA DESTROYED BY DESIGN - A DOCUMENTARY BY ALEX JONES
---
In this exclusive Infowars Nightly News report, Alex Jones, while at Big Bend national park on the Texas-Mexico border proves how porous the border really is by personally video-taping illegal immigrants crossing the Rio Grande river. This footage was shot just days before Barack Obama during his 2013 presidential State of the Union address said, "We can build on the progress my Administration has already made -- putting more boots on the southern border than at any time in our history, and reducing illegal crossings to their lowest levels in 40 years."

The border report continues after Alex and his crew pull into a Border Patrol checkpoint roughly 75 miles inland from the Texas-Mexican border. Armed with information about the realities of immigration and border control, Alex skillfully uses the correct words to end his interrogation and quickly send him on his way.
---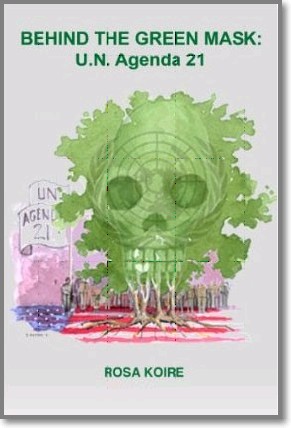 Description:
If you've been wanting an interesting, clearly written, how-to manual for identifying and fighting UN Agenda 21, here it is.
Behind the Green Mask: U.N. Agenda 21
(paperback) by Rosa Koire is 172 pages of truth. It contains all the information you need to understand what is happening in your town, why it's happening, who is behind it, and what you can do to stop it. Part history, part current events, part hand-to-hand combat, and part blueprint for keeping your freedom, this is one book that you'll put to work immediately. Boots on the ground and all hands on deck is the order of the day. Awareness is the first step in the Resistance.
http://www.infowarsshop.com/Behind-The-Green-Mask-UN-Agenda-21_p_585.html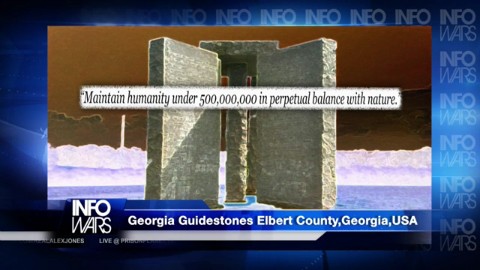 MORE:
Genocide by The House of Windsor
Bisphenol A (BPA) Death by Plastic