CASHLESS TRACKABLE SOCIETY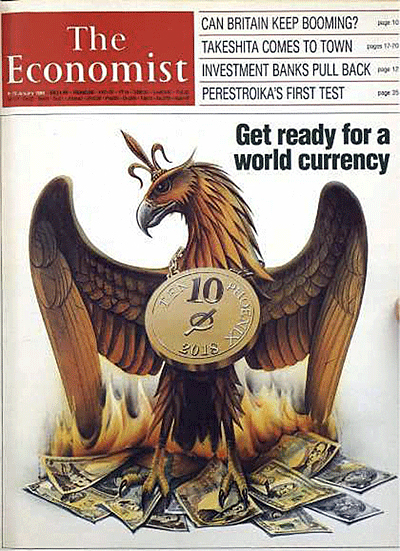 Paper Currencies Are Being Destroyed By Design
It should be blatantly obvious to Christians where this is going...
An open letter to America's Pastors ->> Link : Asleep at the Switch
---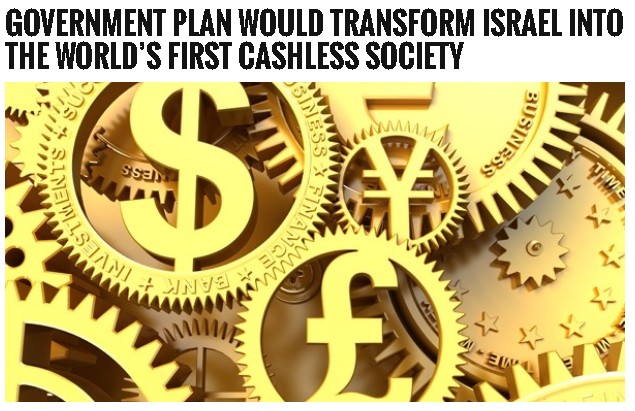 Government Plan Would Transform Israel Into The World's First Cashless Society
by Michael Snyder | American Dream | May 27, 2014
Will Israel be the first cashless society on the entire planet? A committee chaired by Israeli Prime Minister Benjamin Netanyahu's chief of staff has come up with a three phase plan to "all but do away with cash transactions in Israel". Individuals and businesses would still be permitted to conduct cash transactions in small amounts (at least initially), but the eventual goal is to force Israeli citizens to conduct as much business as possible using electronic forms of payment. In fact, it has been reported that Israeli officials believe that "cash is bad" because it fuels the underground economy and allows people to avoid paying taxes. It is hoped that requiring most transactions to be conducted in cash will reduce crime and help balance the national budget. And once 98 or 99 percent of all transactions are cashless, it will not be difficult for the Israeli government (or any other government) to go the rest of the way and ban cash transactions altogether. But is a cashless society actually desirable? This is a question that people all over the world will have to start asking as governments increasingly restrict the use of cash.
Back in September, it was announced that the Israeli government had formed a committee to "examine ways to eliminate cash from the Israeli economy"…
The government on Tuesday authorized establishment of a committee that will examine ways to eliminate cash from the Israeli economy – the better to prevent citizens from cheating on their taxes. The committee will be chaired by Harel Locker, director of the Prime Minister's Office.
This committee had the full backing of Prime Minister Benjamin Netanyahu, and some of the goals of the committee included finding ways to increase tax revenue and prevent money laundering…
Officials in the Prime Minister's Office declared that "around the world, it is recognized that cash is a key element of the illegal economy and money laundering. It allows a wide gap between reported and actual incomes, with the corresponding effect on tax revenues." By eliminating cash, the PMO said, "it will be possible to expand the tax base, and prevent money laundering." The committee will study the issue from all its perspectives and make recommendations, the PMO said.
The committee has had quite a few months to examine these issues, and now they have come back with their recommendations. Just this week we learned that a three phase plan is being proposed…
A special committee headed by Prime Minister Benjamin Netanyahu's chief of staff, Harel Locker, has recommended a three-phase plan to all but do away with cash transactions in Israel.

The motivation for examining a cash-less economy is combatting money laundering and other tax-evasion tactics, thereby maximizing potential tax collection and greatly expanding the tax base. This is important considering the enormous strain put on Israel's national budget by the army, healthcare system and other public services.

The committee estimated that the black market represents over 20 percent of Israel's GDP, and cash is the facilitating factor. Cash enables tax evasion, money laundering and even financing terrorism.
So what do the specifics of the plan look like?
Well, there will be very strict limits on the use of cash for individuals and businesses, any violations will be considered criminal offenses, and all Israeli banks will be required to issue debit cards to all account holders…
What the committee would like to see happen, pending government approval, is greater restriction on the use of cash, limiting the use of checks as a means of payment and exchange for cash, and promotion of the use of electronic (and therefore verifiable) means of payment.

The following guidelines were set out by the committee for the short-term:

Limit business transactions done in cash or by check to NIS 7,500 ($2,150) immediately, and reduce that further to NIS 5,000 ($1,433) one year from the date of legislation;
Limit private transactions done in cash or by check to NIS 15,000 ($4,300);
Any violation of these limitswould be a criminal offensewarranting a stiff fine.

In conjunction with these new restrictions, Israeli banks would be required to provide all account holders with debit cards to further promote electronic payments.
But of course this move toward a cashless society is not just happening in Israel.
In Sweden, it is estimated that just 3 percent of all transactions involve cash at this point. In fact, according to an article in the Washington Post, some Swedish banks do not handle cash at all anymore…
In most Swedish cities, public buses don't accept cash; tickets are prepaid or purchased with a cell phone text message. A small but growing number of businesses only take cards, and some bank offices — which make money on electronic transactions — have stopped handling cash altogether.

"There are towns where it isn't at all possible anymore to enter a bank and use cash," complains Curt Persson, chairman of Sweden's National Pensioners' Organization.
And the U.S. is starting to move in that direction as well.
According to a study conducted by MasterCard, approximately 80 percent of all consumer transactions in the United States are now cashless.
But isn't there a downside to all of this?
Just about everything that we do in life involves money. So yes, a government can track electronic payments to make sure taxes are being paid and money laundering is not happening, but it would also enable a government to do so much more.
If a government can track all of your transactions, it will essentially be able to monitor everywhere you go and pretty much keep track of virtually everything that you do.
If you doubt this, just try to live without any money some time.
You won't get very far without putting some gas in your vehicle.
And without being able to buy food, you will get hungry pretty quickly.
Are you starting to understand?
This is why governments love the idea of moving toward a cashless society. It would give them an immensely powerful surveillance tool.
So let us hope that this does not happen in Israel or anywhere else in the world either.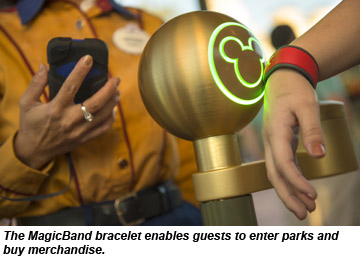 New Disney RFID Bracelet
Creepy New Disney RFID Bracelet to Allow Park Mascots to Greet Your Child By Name
Frankly, Disney creeps me out, and my research affirms that those feelings are not at all misplaced. When I saw that one of the new capabilities of Disney's ever-so-magical RFID bracelet program was to allow the middle-aged guy with no background check who dresses like Goofy and wonders the park greeting kids all day to know people's children *by name*, I thought this definitely requires a report.

So remember kids, don't talk to strangers (even if they know your name and are dressed like a giant smiling mouse)...at Disneyworld.

Website: TruthstreamMedia.com
Twitter: @TruthstreamNews
FB: Facebook.com/TruthstreamMedia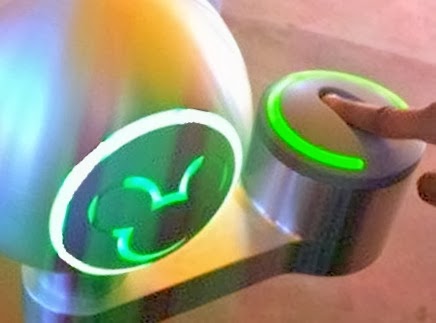 Trendy Cashless Society? Welcome to the Electronic Concentration Camp
Ads are everywhere inundating us with the idea that it's going to be so cool and hip and trendy when our wallets (and currency) are totally digital, everything is automated, and they try to make us get barcodes tattooed on our bodies to verify our accounts... but I think it's going to be a little more like In Time meets The Net meets Gattaca meets Hunger Games meets Terminator meets Blade Runner meets The Matrix meets Idiocracy.

Fun times. Use cash while you still can.

Related

Electronic Tattoos and Passwords You Can Swallow: Google's Regina Dugan Is a Badass:
http://allthingsd.com/20130529/electr...

We'll be uploading our entire MINDS to computers by 2045 and our bodies will be replaced by machines within 90 years, Google expert claims: http://www.dailymail.co.uk/sciencetec...
Digital Currency "Will End Corruption" Claims Report - Mark of the Beast is Near
LINKS :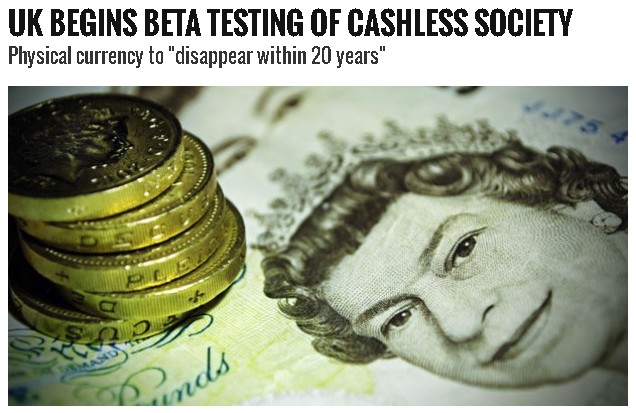 UK Begins Beta Testing of Cashless Society
Physical currency to "disappear within 20 years"
by Paul Joseph Watson | June 23, 2014
A shopping street in Manchester has banned cash as part of an experiment to see if Brits will accept a cashless society, while all London buses will stop accepting cash payments from next month onwards.
The purpose behind the experiment, which will take place in Chorlton, South Manchester, is to "test customers and business reaction to the idea" and is being overseen by credit card processor Handepay.
According to the Manchester Evening News, the experiment is being conducted with the expectation that, "physical currency will disappear inside 20 years."
Meanwhile in London, the city's network of buses will stop accepting cash payments from July 6, with customers needing to use an Oyster card, pre-paid ticket or contactless payment cards in order to travel.
"This is a major effort to move in preparation for the cashless society," writes economist Martin Armstrong, adding, "While the goldbugs have been touting that gold will rise and the dollar will collapse because of fiat money, technology has passed them by making their arguments barbaric relics of the past."
While the whole idea is being marketed as an inevitable consequence of the decline in cash payments and the rise of credit cards and contactless payment technology, many in the privacy community see the elimination of cash as another means of abolishing anonymity.
Following the Edward Snowden revelations last year, it emerged that the NSA was "sweeping up the entire haystack" of credit card transactions for analysis while, "obtaining purchase information from credit card companies."
Alternatives to cash that could still provide anonymity, such as crypto-currencies like Bitcoin, are slowly being adopted by more stores and chains, but at nowhere near the rate required to provide a viable competitor to the likes of Google Wallet and Paypal.
Facebook @ https://www.facebook.com/paul.j.watson.71
FOLLOW Paul Joseph Watson @ https://twitter.com/PrisonPlanet
*********************
Paul Joseph Watson is the editor at large of Infowars.com and Prison Planet.com.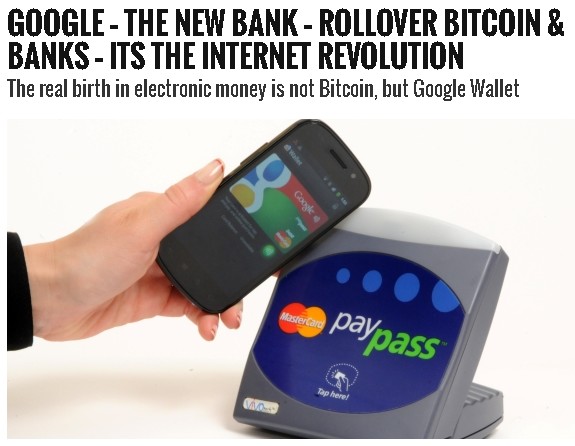 Google – The New Bank – Rollover BitCoin & Banks – Its the Internet Revolution
The real birth in electronic money is not Bitcoin, but Google Wallet
The real birth in electronic money is not Bitcoin, but Google Wallet. Standing in line at Starbucks you will see the under 25 crowd pay with their cell phones. Sorry, but Google is already there. Bitcoin cannot compete nor will traditional banks. Just as Amazon reduced book publishers to a subservient role at their direction, and book stores went out of business, while the internet is rendering newspapers obsolete, the trend to pay attention to is Google Wallet, which is targeting the traditional banks.
Google has launched in the US market its electronic purse known as the Google Wallet. This form of electronic money enables users to pay for the internet as well as a rising number of stores like Starbucks. However, Google Wallet also allows you to send and receive money. In Europe, the search engine already has a banking license and could start at any time. Because Google's Android operating system runs on many smartphones, the company has the ready market globally. Google Wallet has the best conditions to establish their electronic money in Europe including Germany and Switzerland than any other system. The younger the generation, the greater the market share Google already has in place. Extending their business into banking will be much easier than anyone anticipates. Google is poised to emerge as a bank that nobody seems to quite appreciate at this time.
Apple' latest iPhone is also equipped with a fingerprint sensor. The strategy in product development is clear. With this technology, your cell phone can become the most secure credit card because it will require your fingerprint to function. Apple is using this technology in its music platform iTunes that again is used in a greater proportion as you move down the age group..
Facebook is also applying for a banking license in Ireland. They intend to offer banking using its vast worldwide online network throughout Europe. We are looking at a younger generation moving rapidly to electronic money much faster than the older generations even think is possible.
We will see Google and Facebook emerge with electronic accounts for a client-base that will increasingly move away from brick-and-mortar banks rendering them obsolete just as Amazon wiped out a lot of bookstores. A Camera shop that has been here in my neighborhood for 40 years is closing at the end of June. When I ask why? The response was they cannot compete any long with their expenses.
Banks are dinosaurs and are simply incapable of competition. They are as incapable of competing as the local camera store or the newspapers that cater to the older generations, not the younger. This is a wave of Creative Destruction that is in part contributing to the rising systemic unemployment as technology renders many jobs obsolete.
The Internet giants of Google, Apple and Facebook already have the millions of customers established. They are tracking their buying behavior precisely. They can target customers like never before and making the next step in banking to lending will be a breeze. Credit applications are already being approved electronically in minutes. This makes much of the banking staff redundant.
Moving to electronic money is being aided by this technology shift. So while the older generation pray for Bitcoin, the real money is in the hands of Google, Apple, and Facebook who do not have to sell their names to get people to trust them and like PayPal, you can keep your account in your home currency and pay in whatever currency you desire.
Companies will ne moving more and more toward this shift in money. Once we see Google, Apple, and Facebook move to the next big step of lending, say goodbye to the banks of old. If someone online buys a book or bids for something on Ebay, his Internet company might will simply then offer you the right loan. Consumer loans are relatively set formulas and computers by default calculate the risks and decide approve of not.
In Germany just over a 25% of all Internet purchases is now being paid for using the Ebay's subsidiary PayPal, with estimates in volume exceeding almost 150 billion euros. Ebay's subsidiary has startled the financial industry and offers credit. You can link a credit card to the account and charge that card automatically.The German banks are too traditional to even contemplate how to compete.
As the economy turns down, banks will be unable to comepte with rising costs in a down market. In Germany, the Samwer brothers who have the online shoe retailer Zalando added Lendico, which has a similar concept like Lending Club. This is part of the internet revolution that is as significant as the industrial revolution was back during the 19th century. Banking is a rapidly collapsing industry just as newspapers. Mainstream news will not be around much longer for the younger generation pay no real attention to them and shows like MSNBC and FOX are really just propaganda selling their political views rather than reporting a fair and balanced news service. Banking will be unrecognizable in another decade.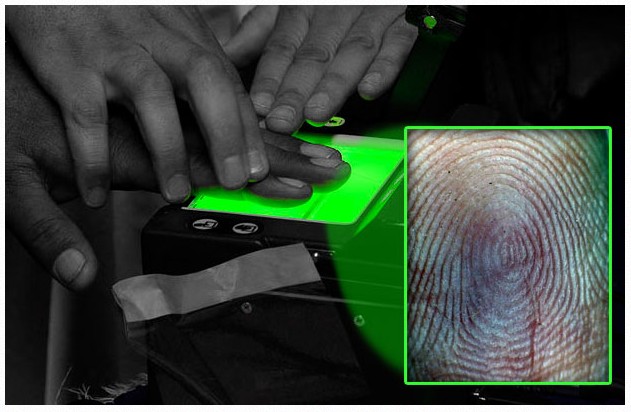 Central Banks in Other Countries to Require Biometrics to Bank
By Melissa Melton on June 24, 2014
(Originally published at The Daily Sheeple.)
You think the big brother surveillance state is getting creepy here in America, check out what central banks are doing in other countries.
Via All Africa:
In line with the ongoing initiative of the Central Bank of Nigeria (CBN) and the Bankers' Committee (comprising Chief Executives of the nation's deposit money banks), banks across the country are to begin capturing of customer biometric data as part of Bank Verification Numbers (BVN).
The rollout of the BVN solution for the identification and verification of bank customers is expected to begin in 1,000 selected bank branches across Lagos, as a prelude to a nationwide rollout.
This is in alignment with the phased approach adopted in executing the three-tiered Know-Your-Customer (KYC) and cashless policy of the CBN.
That's right. In addition to the Central Bank of Nigeria's new cashless policy — which aims at "reducing" the amount of paper money and coins circulating in the economy and encouraging more electronic transactions by adding a 'cash handling charge' — a new biometric program will require customers to sign up for a Bank Verification Number and present themselves at any branch for fingerprinting (all 10 fingers), facial image capture, and more.
No customer will be able to do any banking whatsoever without those fingerprints.
Some articles have also tossed around voice recognition and retina scans as well.
All to "revolutionize" banking…for people's safety and security, of course.
CBN Governor Lamido Sanusi launched the new biometric registration at the head office on behalf of the Bankers' Committee in February. Punch quoted Sanusi as saying, "We have launched the Bank Verification Number today, the timetable suggests that within 18 months, every customer would have been registered. This is a day that we would remember for many reasons, not for where we are but where we are likely to get from here. Nobody can steal this identity except he or she steals my fingers…"
Apparently this guy hasn't seen a whole lot of science fiction films.
The nation of India has instituted similar measures, recently rolling out a massive biometric identity system which aims to collect the iris and fingerprints of every single one of its over a billion citizens, linked to a 12-digit identity number.
Never mind that iris scanners and fingerprint IDs have all been easily fooled. Someone has been reading a lot of the Bible lately, specifically Revelations.
These types of measures are being rolled out in developing nations first, but don't worry, they'll make their way here soon enough.
Eventually, no one will be able to buy or sell anything without giving up their biometrics to big brother and his database.
U.S. Bank and Wells Fargo are already piloting voice recognition biometrics as I type this.
A CASHLESS
DIGITAL DISASTER EXAMPLE :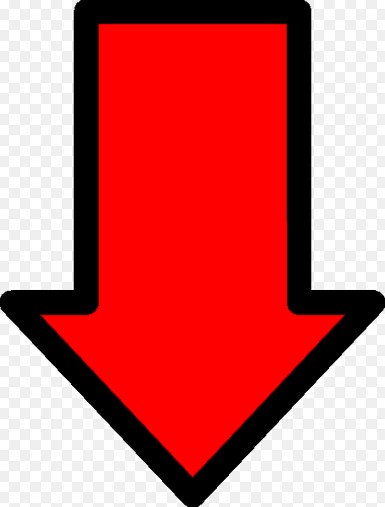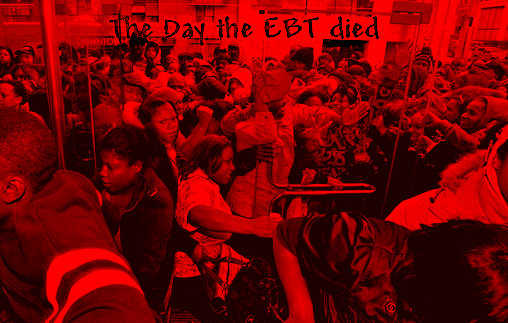 Food Stamp Dependency, Riots Lead to Martial Law
Americans will be caught in the middle between rioters and the police state
Kit Daniels
Infowars.com
October 16, 2013
By encouraging mass dependency on the welfare state, the Obama administration is ensuring that nationwide rioting due to a large-scale collapse of the food stamp program will "justify" an explosive expansion of the police state.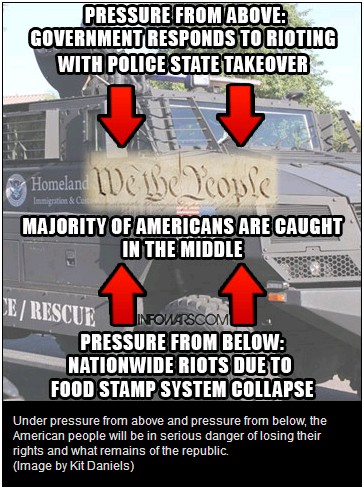 The administration's goal to dramatically increase food stamp enrollment, officially known as the Supplemental Nutrition Assistance Program (SNAP), follows a strategy called pressure from above and below, in which the government deliberately creates problems in order to offer "solutions" which only expand government powers at the expense of individual rights.
The government's "solution" to nationwide rioting due to a crash in the food stamp system will no doubt involve a federalized police state takeover, perhaps even martial law, with Department of Homeland Security tanks and VIPR squads roaming America's streets to supposedly "restore order" out of the chaos while ignoring the Bill of Rights with impunity.
Regional "mini-riots" have already occurred during an electronics benefit transfer (EBT) system glitch last Saturday.
Now that over 47.7 million Americans, nearly 1/6th of the U.S. population, are dependent on food assistance and that the United States Department of Agriculture, which oversees SNAP, ordered states to withhold electronic transfers of benefits for the month of November until further notice, the rise of the police state under the guise of riot response may very well come into fruition.
"The hidden objective will be to expand the power of the bureaucracy and to move the country closer to the ultimate goal of total government," wrote G. Edward Griffin in a related essay.
The government's deliberate push for welfare dependency is obvious considering that the USDA spent vast amounts of taxpayer money to encourage illegal immigrants to apply for food stamps through television and print ads.
On July 19, 2012, the Daily Caller reported that the USDA began working with the Mexican government to "increase participation in SNAP."
Knowing that there was more to the story, Judicial Watch made a Freedom of Information Act request the next day asking for "any and all records and communications" relating to the USDA/Mexico food stamp partnership.
Nine months later, Judicial Watch received welfare promotional documents including a Spanish-language flyer targeted to illegal immigrants, telling them that they do not need to "divulge information" regarding their "immigration status" in order to receive welfare benefits for their children.
The USDA was running Spanish-language television ads promoting the food stamp program to illegal immigrants as early as 2006, during the Bush administration.
Once Obama took over, however, welfare enrollment exploded.
"Since President Obama came into office, SNAP participation has increased at 10 times the rate of job creation," Sen. John Thune (R-SD) said. "This explosive growth in both the SNAP enrollment and federal cost of the program is alarming."
This skyrocketing increase in government dependency is no accident.
By pushing for massive enrollment into SNAP, the Obama administration is making a sizable number of people dependent on welfare to the point where they will riot if they are denied access to food stamps, which the government controls at whim.
The government can therefore trigger violent food stamp riots, either intentionally or through incompetence, and DHS can exploit the ensuing chaos to expand its power while unleashing its stockpile of armored tanks and two billion rounds of ammunition onto We the People.
Under a two-prong attack of pressure from above and pressure from below, the American people will be in serious danger of losing their lives, their rights and what remains of the republic.
This article was posted: Wednesday, October 16, 2013 at 9:37 am
Tags: constitution, domestic news, food, police state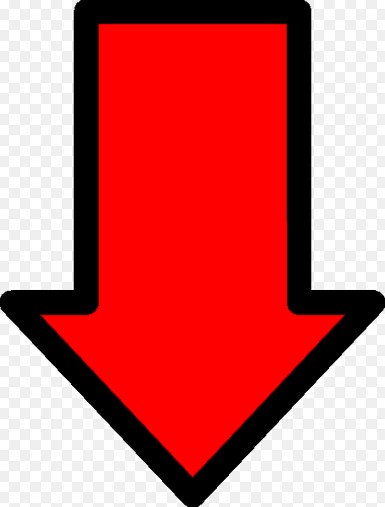 A CASHLESS DIGITAL DISASTER EXAMPLE
LINK : FOOD CONTROL GENOCIDE
A CASHLESS DIGITAL DISASTER EXAMPLE
LINK : Food Crisis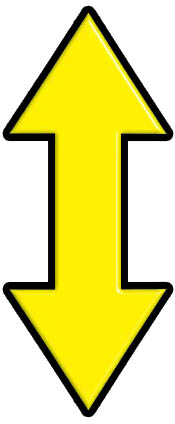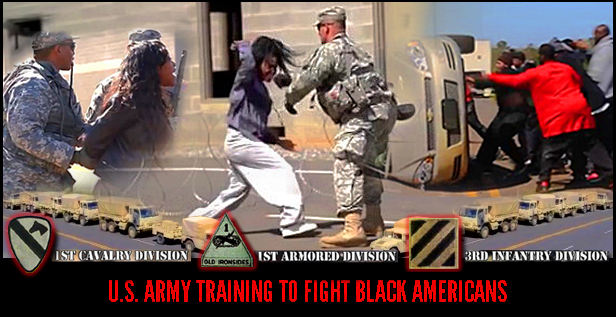 In the video below, Alex Jones highlights how the Guardian Centers video is yet another startling indication that authorities in the United States are preparing for civil unrest as America increasingly begins to resemble a militarized police state.
U.S. Army Training to Fight Black Americans
LINKS :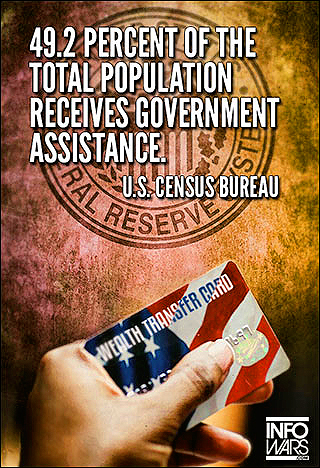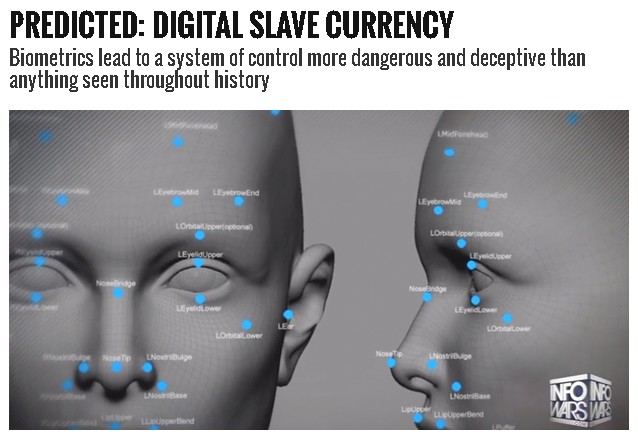 Predicted: Digital Slave Currency
Biometrics lead to a system of control more dangerous and deceptive than anything seen throughout history
by Infowars | June 26, 2014
T

he social engineers who control the planet have been extremely open and brazen about their plans to create a totally controlled society in which humans act and operate as biological androids.

Technology has been developed over the past 100 years to carry out dehumanization and eugenics in order create a system more dangerous and deceptive than anything seen throughout history.

Alex goes back into the Infowars archive to cover his arrest shown in his first film America Destroyed By Design, where he illustrated that even as early as the 1990s, biometrics were being implemented at drivers license facilities by way of thumbprint scanning in order to bring in a unified national ID card.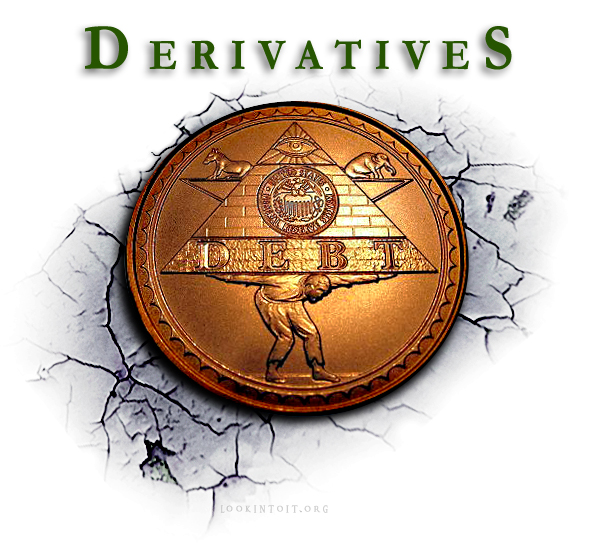 Quadrillions of Fraudulent DEBT!!
A WORLD HELD HOSTAGE BY BANKERS
-- Learn about Glass–Steagall Act in FALL OF THE REPUBLIC --
Washington is owned by the private global banking cartel that owns Wall Street. International law does not apply to this criminal cartel. They stole trillions of dollars from the American people with help from corrupt politicians over a stretch of many decades, culminating in the government bailout in 2008, and they have not been held accountable.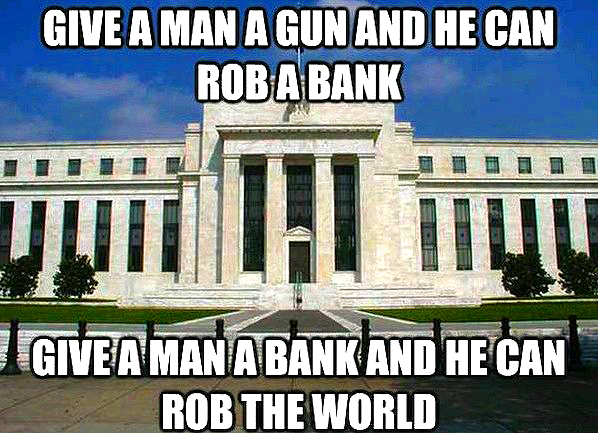 These bandits and looters could care less if America crashes and burns. In fact, they want America to die because they want to institute a private world government upon its ruins. And they're doing a fantastic job at it because they've had decades of practice in nations in Latin America, Africa, and Asia where they bought off greedy politicians, and robbed their people through the IMF/World Bank/WTO.
The entire business model of the private global banking tricksters is based on stealing the wealth of nations, and destroying national independence in order to allow lawless multinational corporations to completely take over. Read this article about how they do it.
Once nations are put into needless debt by these private global bankers, they put the squeeze on them by forcing them to pay back usurious loans that make them go bankrupt. After the inevitable mayhem that follows national collapse, they impose a military dictatorship so that the people can't resist. Damon Vrabel calls it the "death of nations." He writes:
The fact is that most countries are not sovereign (the few that are are being attacked by CIA/MI6/Mossad or the military). Instead they are administrative districts or customers of the global banking establishment whose power has grown steadily over time based on the math of the bond market, currently ruled by the US dollar, and the expansionary nature of fractional lending. Their cult of economists from places like Harvard, Chicago, and the London School have steadily eroded national sovereignty by forcing debt-based, floating currencies on countries.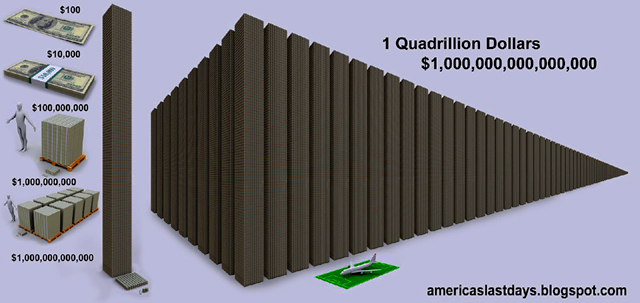 Civilized nations stand up for themselves, they don't bow down to private bankers. America can prove to the world that it is civilized, honest, and free by showing the global banking overlords the door.
The way to fight back against the global robbers at the privately owned Federal Reserve Bank/IMF/World Bank and the big banks is entirely peaceful. It is a matter of exposing their deviance and deception to the public, and then hitting the streets. An enemy can't be defeated unless it remains in the shadows, striking at will. Directing public light at the private global banking cartel's evil influence over nations that are thought to be free and independent by the people is the only way to bring an end to their crimes, and treachery against Mankind.
A new civilization based on the divine values of freedom, justice, truth, and mutual respect among nations, and private institutions, can't be born unless we all come together as global citizens and fight back against the unlawful rule of the private global banking cartel. Our countries are suffering because of their greed and ruthless control.
The austerity measures that are being called for by the banks and the elite is bringing chaos onto the streets of Europe on a scale never before seen, and it won't be long before America enters the stage. We are nearing the moment when the globalist conspirators behind the plans for a new world order will openly declare the end of America. When they do, we shall declare the end of them, and fight for the rebirth of America, and all of Mankind.
Only an order based on the rule of law and freedom should be accepted. The conspiratorial elite intend to achieve a new world order through this period of engineered chaos not by law, but by brutal force because it is the only way to impose a criminal, bank-owned government on a global scale. Despite their rhetoric, these devilish traitors are not visionary thinkers because corrupt designs for a world state isn't new in history. Their arrogance is a cover. They will fail hard. And America will be set free from bondage, along with other nations.
"This is global government, a private corporate global government, taking over every major society with the same formula. It is fraudulent, and it must be resisted, or we have no future. We cannot allow this new dark age to begin," says radio host Alex Jones in a YouTube video message entitled "It's the Bankers or Us." Watch his message, and spread it.
There is a peaceful global revolution against the private global banking cartel, and it can't be stopped. Join it and help everyone live free, or die a slave under the empire of debt.
DERIVATIVES : The Debt Bomb
The derivatives market is the Las Vegas of the world's financial super elite, worth anywhere between 2 to 8 quadrillion dollars compared to about 70 trillion dollars of world GDP. We look at the so-called financial innovations of Wall Street from Collateralized Debt Obligations to Mortgage Backed Securities.
We also look at US government's complicity; White House and Congress both vested interests not only as recipients of Wall Street largess in the form of campaign donations but as major players with criminal asymmetrical information and influence advantages.
LINKS :
U.S. Military Killing Its Own Troops!
Global Debt Crisis Simply Explained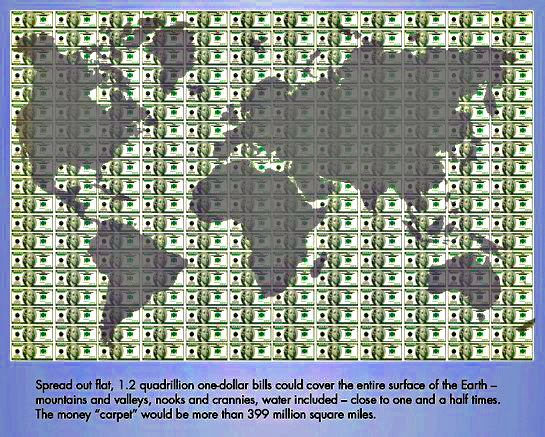 http://www.infowars.com/america-is-held-hostage-by-global-private-bankers/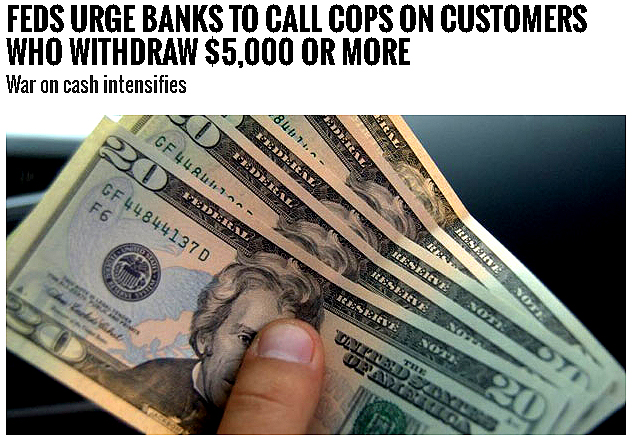 Feds Urge Banks to Call Cops on Customers Who Withdraw $5,000 or More
War on cash intensifies
by Paul Joseph Watson | March 24, 2015
The Justice Department is ordering bank employees to consider calling the cops on customers who withdraw $5,000 dollars or more, a chilling example of how the war on cash is intensifying.
Banks are already required to file 'suspicious activity reports' on their customers, with threats of fines and even jail time for directors if financial institutions don't meet quotas.
But as investor and financial blogger Simon Black points out, last week, "A senior official from the Justice Department spoke to a group of bankers about the need for them to rat out their customers to the police."
Assistant attorney general Leslie Caldwell gave a speech in which he urged banks to "alert law enforcement authorities about the problem" so that police can "seize the funds" or at least "initiate an investigation".
As Black highlights, according to the handbook for the Federal Financial Institution Examination Council, such suspicious activity includes, "Transactions conducted or attempted by, at, or through the bank (or an affiliate) and aggregating $5,000 or more…"
Black provides a chilling scenario under which an attempt to withdraw your own money from your bank account could end with a home visit from the cops.
"As you pull into your driveway later there's an unexpected surprise waiting for you: two police officers would like to have a word with you about your intended withdrawal earlier," writes Black, who accuses banks of already operating as "unpaid government spies".
"Do you need to withdraw cash to purchase a used car from a private seller? Or perhaps you are pulling out some emergency cash for a loved one," writes Mac Slavo.
"Either one of these activities are now considered suspicious and if your cash withdrawal amounts to even a few thousand dollars your bank teller is under a legal requirement to alert officials about your suspected criminal activity. And before you argue that you can't possibly be a suspect because you have done nothing wrong, consider that even being suspected of being a suspect is now enough to land you on a terrorist watchlist in America."
The war on cash is intensifying as authorities attempt to crack down on one of the few remaining modes of anonymity.
Over in France, Finance Minister Michel Sapin hailed the introduction of measures set to come into force in September which will restrict French citizens from making cash payments over 1,000 euros.
The new regulations, introduced in the name of fighting terrorism, will also see cash deposits of over 10,000 euros during a single month reported to anti-fraud authorities.
Meanwhile, in the UK, HSBC is now interrogating its account holders on how they earn and spend their money as well as restricting large cash withdrawals for customers from £5000 upwards.
Back in America, purchasing Amtrak train tickets with cash is being treated as a suspicious activity as part of a number of behaviors that are "indicative of criminal activity".
Banks are also making it harder for customers to withdraw and deposit cash, with Chase imposing new capital controls that mandate identification for cash deposits and ban cash being deposited into another person's account.
In October 2013, we also reported on how Chase instituted policy changes which banned international wire transfers while restricting cash activity for business customers (both deposits and withdrawals) to a $50,000 limit per statement cycle.
Facebook @ https://www.facebook.com/paul.j.watson.71
FOLLOW Paul Joseph Watson @ https://twitter.com/PrisonPlanet
*********************
Paul Joseph Watson is the editor at large of Infowars.com and Prison Planet.com.
Chase Leads The Push For Cashless Society
Published on Apr 22, 2015
David Knight talks with Infowars reporter Paul Joseph Watson about some news coming out of Chase Bank.
http://www.infowars.com/report-jpmorg...
Help us spread the word about the liberty movement, we're reaching millions help us reach millions more. we all want liberty. Find the free live feed at http://www.infowars.com/watch-alex-jo...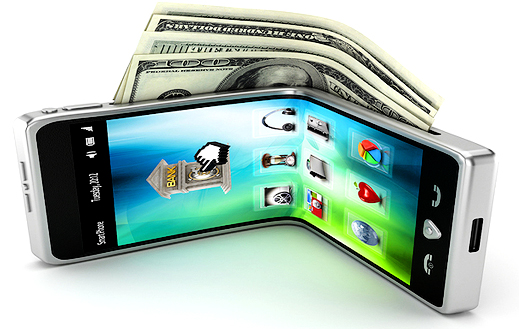 CASHLESS ENDGAME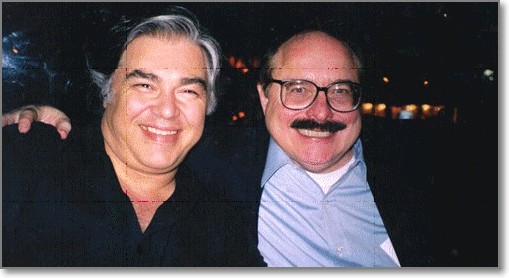 Several years ago, after his popular video "Mad As Hell" was released and Aaron Russo began his campaign to become Governor of Nevada, Russo was noticed by Nicholas Rockefeller and introduced to him by a female attorney. Seeing Russo's passion and ability to affect change, Rockefeller set about on a subtle mission to recruit Russo into the elite's CFR. Watch the full interview here: Reflections and Warnings.
Aaron Russo talks about the CFR, The Fake War On Terrorism, And A Cashless Society
Aaron Russo talks about the CFR, The Fake War On Terrorism, And A Cashless Society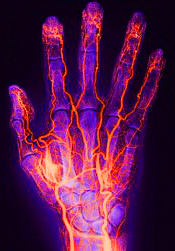 LINK :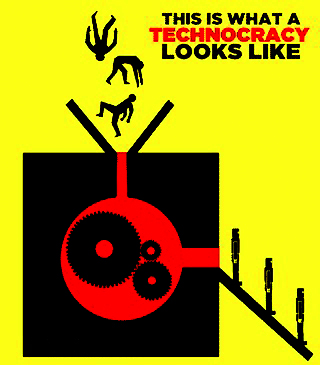 "He who has ears, let him hear."


REACH OUT TO OTHERS
[Help Educate Family And Friends With This Page And The Links Below]
---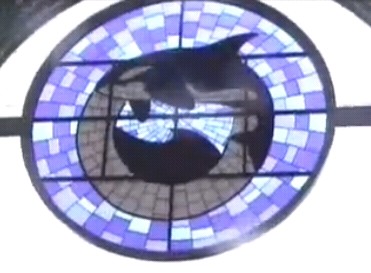 MORE:
Reflections And Warnings movie
Big Brother/Sis & Surveillance Systems
The NSA (National Security Agency)
India Biometrics 1.2 Billion People
Communications Takeover by EAS
Cell Phones Are Tracking Devices
10 Reasons Why Nothing You Do On The Internet Will EVER Be Private Again
Facedeals scans your face to customize deals
RFID chip Mandatory at Schools
Transhumanism And The Technocratic Era
** Please Proceed To Page 1 **