NATO
North Atlantic Treaty Organization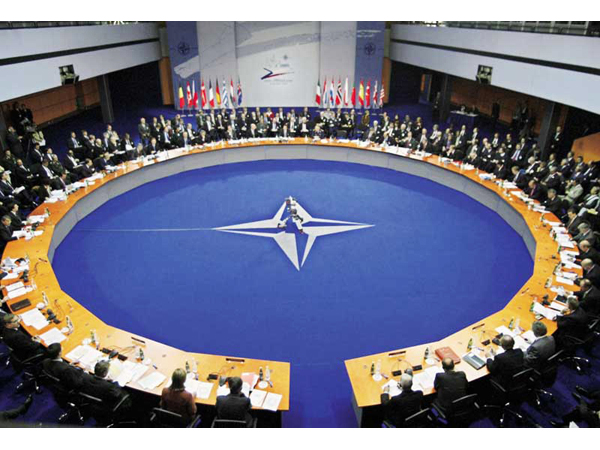 Ever since its inception there have been those who have warned that the North Atlantic Treaty Organization, far from offering a simple "collective security" pact to ensure the integrity of its member nations' borders, would in fact be used as an offensive tool of imperial adventurism and conquest. Since the NATO-led Kosovo bombing campaign of 1999 at the very least, those fears have appeared more and more justified.

Since that time, NATO has continued to take a lead role in more and more overtly offensive campaigns of aggression in theatre after theatre. By now it is commonly understood to be an extension of the Pentagon itself, a convenient international military instrument for Washington to wield whenever the pretense of an international consensus cannot be achieved at the UN Security Council. -- James Corbett
NATO is the first attempt in history to establish an aggressive global military formation, one which currently includes a third of the nations of the world either as members or partners, has members and partners on five continents and has conducted active operations on four, with the potential to expand its reach into the remaining two where it has not yet officially intruded itself...As NATO continues to expand across the globe through a series of partnerships, initiatives and dialogues, what was once a collective security agreement is increasingly becoming a global military strike force capable of bombarding, invading and occupying countries anywhere in the world.
http://rickrozoff.wordpress.com/about/
---
Gladio B and the Battle for Eurasia
Published on Dec 2, 2014
TRANSCRIPT AND SOURCES: http://www.corbettreport.com/?p=12947
'Operation Gladio B'--the continuation of the old NATO Gladio program--covers a tangled web of covert operatives, billionaire Imams, drug running, prison breaks and terror strikes. Its goal: the destabilization of Central Asia and the Caucasus. In this presentation to Studium Generale in Groningen on November 19, 2014, James Corbett lifts the lid on this operation, its covert operatives, and the secret battle for the Eurasian heartland.
James Corbett on Gladio B, Open Source Investigation, Motivation
Published on Nov 27, 2014
Stanley Hakkietakkie interviews James Corbett outside De Uurwerker in Groningen, Netherlands before his lecture for Studium Generale. Topics covered include Gladio B in the news, the value of open source investigation, and how to motivate others in spreading information.
Sibel Edmonds Explains "The Lone Gladio"

Published on Oct 14, 2014
AUDIO MP3: http://www.corbettreport.com/?p=12567
FBI whistleblower, BoilingFrogsPost.com founder and author of the new spy mystery novel "The Lone Gladio" Sibel Edmonds sits down with James Corbett to discuss her book, how it was written, and how its fictional events and characters intersect with reality. From the power of self-publishing to subvert the traditional corporate media gatekeeper system to Operation Gladio and staged terror, this conversation covers it all.

REACH OUT TO OTHERS
[Help Educate Family And Friends With This Page And The Links Below]
---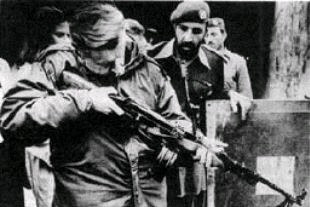 MORE:
Troops Protect Government Drug Dealing
Obama Now Global Head of Alqaeda!
The International Criminal Court 2