RAND

CORPORATION

This top secret think tank has been pulling the strings of American government for at least 60 years
Born in the wake of World War II as a factory of ideas designed to advise the Air Force on how to wage and win wars, RAND quickly grew into a magnet for the best and brightest, and became the creator of America's nuclear strategy in the struggle against the Soviets. From its ranks arose Cold War luminaries Albert Wohlstetter, Bernard Brodie, and Herman Kahn, who arguably saved us from nuclear annihilation with their doctrines of fail-safe and second strike, and unquestionably created what Eisenhower first termed the military-industrial complex.
The Kennedy era brought RAND directly into the corridors of power, where its analysts became McNamara's Whiz Kids and its theories of rational warfare steered our conduct in the Vietnam War. Those same theories would drive our invasion of Iraq forty-five years later, championed by RAND-affiliated actors such as Paul Wolfowitz, Richard Perle, Zalmay Khalilzad, and Donald Rumsfeld. But RAND's greatest contribution might be its least known: rational choice theory, a model explaining all human behavior through self-interest. With that theory RAND sparked the Reagan-led transformation of our social and economic system and also unleashed a resurgence of precisely the forces whose existence it denied—religion, patriotism, tribalism.
...RAND's ultimate goal was to have technocrats running every aspect of society in pursuit of a one world government that would be administered under "the rule of reason," a ruthless world where efficiency was king and men were little more than machines, which is why RAND studied the social sciences because they were at a loss to work out how to deal with people and how human beings did not always act in their own predictable self-interests. There is no place for love, empathy or selflessness in the new world order that RAND and the Ford Foundation are working to create, and patriotism and altruism are adversarial to their aims.
---
Top Hacker: Chicago Nuke Attack Planned For 2015
Guccifer says Illuminati run the planet
by Paul Joseph Watson | November 11, 2014
Guccifer – the Romanian hacker who accessed private email accounts of numerous top government & military officials as well as the Bush & Rockefeller family – is quoted in the New York Times as predicting a nuclear attack on Chicago sometime in 2015.
NY Times interview: http://www.nytimes.com/2014/11/11/world/europe/for-guccifer-hacking-was-easy-prison-is-hard-.html

Facebook @ https://www.facebook.com/paul.j.watson.71
FOLLOW Paul Joseph Watson @ https://twitter.com/PrisonPlanet
*********************
Paul Joseph Watson is the editor at large of Infowars.com and Prison Planet.com.
Guccifer Claims Second US City To Be Nuked

Published on Nov 24, 2014
David Knight talks with Paul Joseph Watson in the UK about the claims of famous hacker Guccifer, he claims that a city in Pennsylvania has been targeted for a nuclear false flag.
http://www.infowars.com/guccifer-penn...
Russia Builds Miles of Nuke Bunkers While US Does Nothing
Published on Mar 27, 2015
Alex Jones uncovers one of the biggest and most dangerous issues in recent history, a Rosetta Stone that will decode the deception taking place throughout our world. As Russians build gigantic underground bunkers, spanning 400 square miles, the elite are planning their escape from America by purchasing airstrips, farms in places like New Zealand, and buying underground shelters in record numbers. As preparations for nuclear war intensify, the public is being told it's not a danger anymore. Get this emergency broadcast out to everyone you know before the time for action runs out.
Help us spread the word about the liberty movement, we're reaching millions help us reach millions more. we all want liberty. Find the free live feed at http://www.infowars.com/watch-alex-jo...

REACH OUT TO OTHERS
[Help Educate Family And Friends With This Page And The Links Below]
---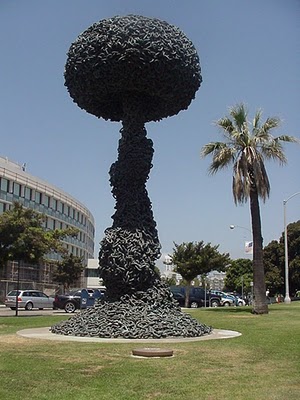 MORE:
Foreign Troops Training To Confiscate Guns of Americans
UN Arms Transfer Treaty (ATT) on Small Arms: Gun Grab Gradualism