DEATH
BY PHARMACEUTICALS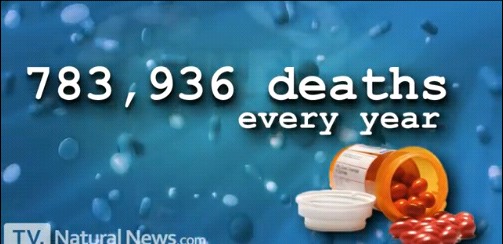 The medical environment has become a labyrinth of interlocking corporate, hospital, and governmental boards of directors, infiltrated by the drug companies. Drug company representatives write glowing articles about pharmaceuticals, which are then signed by physicians paid handsomely for their cooperation, though they may not know the adverse side effects of the drugs they promote. The most toxic substances are often approved first, while milder and more natural alternatives are ignored for financial reasons. It's death by medicine.
---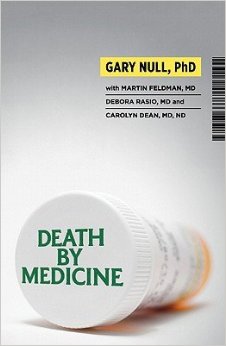 - Why doctors are more dangerous than guns -
Health Ranger investigation
This investigation by Mike Adams, the Health Ranger, reveals why you are 6200% more likely to be killed by your doctor than by a homicidal shooter. This is based on U.S. government statistics from the Centers for Disease Control, combined with doctor-caused deaths published in the Journal of the American Medical Association.

These data show that FDA-approved prescription drugs kill 290 Americans every single day, meaning that for mass shootings to approach that number, you'd have to see a Colorado Batman movie massacre take place EVERY HOUR of every day, 365 days a year.

That's how dangerous doctors and FDA-approved prescription medications really are. Read more at:

http://www.naturalnews.com
http://www.amazon.com/Death-Medicine-DEATH-MEDICINE-Paperback/dp/B008JRHA54/ref=sr_1_2?s=books&ie=UTF8&qid=1381339314&sr=1-2&keywords=death+by+medicine+gary+null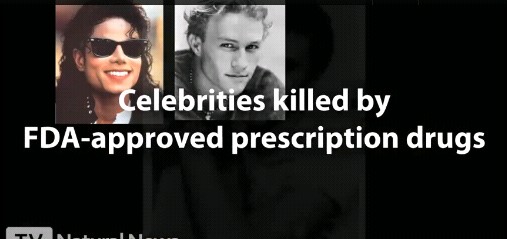 "I'm talking about painkillers, which killed over 16,000 people in 2010 alone. And more than 12 million people are taking them without a real medical reason. The epidemic that no one is talking about when it comes to death statistics around the United States."
- Anthony Gucciardi -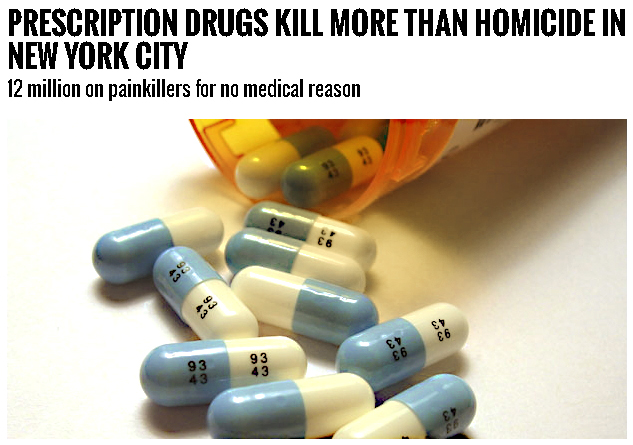 Prescription Drugs Kill More than Homicide in New York City
12 million on painkillers for no medical reason
by Anthony Gucciardi | Infowars | April 10, 2015
T

here's a crisis in New York City. Scanning the media headlines, we read one of the larger titles of the week, in which The Independent states "Heroin is responsible for more deaths than homicide in New York City."

It's a true story. Heroin overdoses killed over 400 people in 2013 — 420 to be exact. Homicides were only responsible for (a still high) 335 deaths. But what about prescription medications? Where are those preventable deaths found within the report?

I'm talking about painkillers, which killed over 16,000 people in 2010 alone. And more than 12 million people are taking them without a real medical reason. The epidemic that no one is talking about when it comes to death statistics around the United States.

And let's be clear, painkillers are much more serious of an issue than many illegal drugs – even heroin. In fact, before you scoff at this idea simply because painkillers are 'pharmaceutical drugs,' let's look at the numbers. We can look at the studies, which I have been very passionate about, where we find that painkillers actually kill more than cocaine and heroin combined.

Published in the American Journal of Public Health, the latest study on the issue found that:
The United States and Canada are number one and two respectively per capita when it comes to opioid (painkiller) consumption.
In just 2010, there were over 16,000 deaths resulting from painkiller use within the United States.
Individuals addicted to and abusing painkillers often take large doses to feel a more 'euphoric effect.'
Such large doses can stop breathing, resulting in death.
And statistically speaking, factoring in the population size of New York and other factors, we're looking at a figure that's even higher than heroin deaths within New York City. Perhaps even higher than heroin and homicide deaths combined if we're going by the national average. Considering that painkillers already trump heroin and cocaine, it's not too far fetched.
While some medications can help sustain life during emergencies and the medical industry has certainly made some amazing advancements, where is the critical eye on pharmaceutical drug abuse that's making the corporations that manufacture them much more wealthy than any street drug dealer? As we read in The Independent, officials are treating the heroin deaths as a serious epidemic:
"Heroin is killing more people than people in New York City, highlighting a comeback for the opiate in recent years that has many in the US worried… In 2014 – for the second-straight year – heroin was responsible for more deaths in New York than homicide, according to the New York Daily News. Specific numbers for 2014 are not available, but in 2013 heroin overdoses killed 420 people, compared to 335 homicides."
But maybe it's about time we looked at prescription drug deaths in the same vein as we do illegal drugs. After all, more than 12 million are already on them.
Professor Donald W. Light: The Risks of Prescription Drugs - Alex Jones Tv 1/2
Alex also talks with University of Medicine and Dentistry of New Jersey Professor Donald Light, author of The Risks of Prescription Drugs.
pharmamyths.net/
http://www.med.upenn.edu/apps/faculty...
http://www.infowars.com/
http://www.prisonplanet.tv/
Professor Donald W. Light: The Risks of Prescription Drugs - Alex Jones Tv 2/2
Alex also talks with University of Medicine and Dentistry of New Jersey Professor Donald Light, author of The Risks of Prescription Drugs.
pharmamyths.net/
http://www.med.upenn.edu/apps/faculty...
http://www.infowars.com/
http://www.prisonplanet.tv/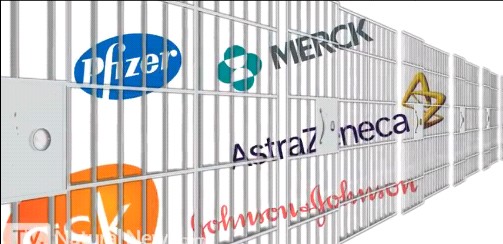 'Drugs of Death' Part1
1
'Drugs of Death' is a NewsX special program which tells you the story of untested drugs in Indian market. Ministry of Health in a report says that priorities of drugs controller are skewed. CDSO was to meet the aspirations, demands and requirements of the pharmaceutical industry. These drugs are banned in its country of origin and are available in the Indian market. Watch this special show "Drugs of Death'.
For more log onto - http://alpha.newsx.com
'Drugs of Death' Part2
2
'Drugs of Death' is a NewsX special program which tells you the story of untested drugs in Indian market. Ministry of Health in a report says that priorities of drugs controller are skewed. CDSO was to meet the aspirations, demands and requirements of the pharmaceutical industry. These drugs are banned in its country of origin and are available in the Indian market. Watch this special show "Drugs of Death'.
For more log onto - http://alpha.newsx.com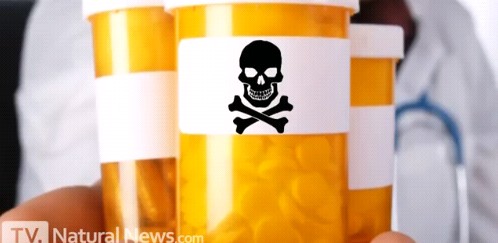 Big Pharmaceutical Executive Turns Whistleblower
Mike Adams The Health Ranger: Big Pharma's Secret Agenda Exposed
The Health Ranger Mike Adams gives a special presentation Big Pharma's agenda to make sure you die broke, as well as neo-eugenics and how it ties into food contamination and vaccines. Why are they pushing so hard to get you to take vaccines when the science shows that vaccines doesn't really work?

The pharmaceutical industry makes money from sickness and disease, so it's in their interests for you never to obtain a reasonable standard of health, and that you exist in a degenerative disease zone where they can extract all the money you've worked so hard to earn for your entire life. Adams explains why alternative health treatments which are cheaper, safer, more effective and more readily available than pharmaceuticals, are suppressed by Big Pharma, because you can't patent superfoods, pomegranate seeds, walnuts, or any other natural product of nature.

Bio-engineered foods, combined with the synthetic compounds in pharmaceuticals, and toxic personal products like shampoos and deodorants, are combining to create a highly toxic environment for our body, turning your liver into a toxic waste dump and preventing your vital organs from functioning properly.

Adams also discusses medical experimentation on humans beings conducted by pharmaceutical companies, the government and the military, explaining how we are all unwitting guinea pigs being bombarded with innumerable different attacks on our health as part of the global population reduction agenda being promoted and funded by elitists like Bill Gates.
FDA in Bed with Big Pharma
People want to believe medical science gives us, at any given moment, the best of all possible worlds.And of course, the best of all possible worlds must have its enemies: the quacks who sell unproven snake oil.So let's look at some facts.
http://www.nomorefakenews.com/

Posted by Corbett
Podcast: Play in new window | Download
As Americans fret about the Obamacare website and wonder how the country became enslaved to the highest healthcare costs in the world, we turn back the pages to look at how the modern medical paradigm came together in the early 20th century, courtesy of the Rockefeller Foundation and their cronies. Join us this week as we explore the real history of modern healthcare and the real motivations behind the family that brought it to you.
For those with limited bandwidth, CLICK HERE to download a smaller, lower file size version of this episode.
For those interested in audio quality, CLICK HERE for the highest-quality version of this episode (WARNING: very large download).
Documentation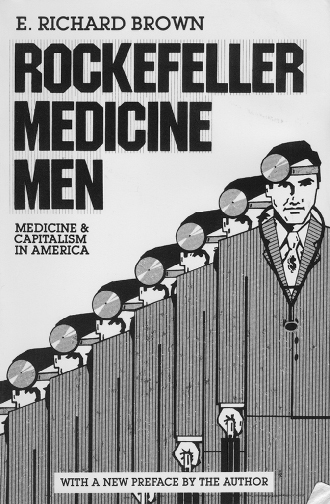 ---
Documentary: The Drugging of Our Children
By Dr. Mercola
Millions of US children are taking powerful mind-altering drugs, often before they're even old enough to attend school.
Oftentimes the side effects are far worse than the conditions, such as attention deficit hyperactivity disorder (ADHD) for which they're prescribed, and rival illegal street drugs in terms of their dangerous risks to health.
In children, the long-term effects are often largely unknown, while in the short term, we've seen shocking increases in violent and aggressive acts committed by teens taking one or more psychotropic drugs.
With the problem getting increasingly worse instead of better, now is a perfect time to view Gary Null's excellent documentary, The Drugging of Our Children.
The number of prescriptions for psychotropic drugs for children more than doubled between 1995 and 2000; the documentary details the devastating consequences of this excessive medicating of our children, with a focus on children who have been diagnosed with ADHD.
Most Children Diagnosed with ADHD Are Given Drugs Even Though Misdiagnosis Is Common
As the documentary points out, many of you reading this probably don't remember any kids in your class at school who were taking mind-altering drugs. And that's likely because the vast majority were not.
In contrast, one in 10 US children is now claimed to have ADHD, which is a 22 percent increase since 2003.1 About two-thirds of the children diagnosed with ADHD are on some form of prescription medication, which is unfortunate not only because there are far better (and safer) treatment options but also because many are misdiagnosed.
ADHD seems to have become more or less the catchall designation for children who do not "behave well" -- and one study determined that about 20 percent of children have likely been misdiagnosed.2 That's nearly 1 million children in the US alone.
The study found that many of the youngest children in any given grade level are perceived as exhibiting "symptoms" of ADHD, such as fidgeting and an inability to concentrate, simply because they're younger and being compared to their older, more mature classmates.
The documentary, too, points out that an ADHD diagnosis is often made, in part, on the highly subjective observations of teachers or guardians, based on signs nearly every child will display at some point (fidgeting, easily distracted, difficulty waiting his or her turn, and so on), and with little regard for other factors that could be aggravating a child's behavior, such as diet or home environment.
The outcome is, sadly, typically the same: another child placed on powerful drugs, of which parents are often completely unaware of the extreme side effects they carry.
We're Talking Hard-Core 'Class 2' Narcotics
Drugs prescribed for ADHD are not "mild" by any means. These are hard-core, "class 2" narcotics, regulated by the Drug Enforcement Agency as a controlled substance because they can lead to dependence. The majority of kids diagnosed with ADHD will be prescribed these potentially dangerous drugs, the most common being Ritalin.
By definition, Ritalin stimulates your central nervous system and may certainly interfere with the delicate and complex workings of your brain and personality. According to the US Food and Drug Administration (FDA),3 side effects include:
| | | |
| --- | --- | --- |
| Sudden death in people who have heart problems or heart defects | Stroke and heart attack | Increased blood pressure |
| New or worse behavior and thought problems | New or worse bipolar illness | New or worse aggressive behavior or hostility |
| New psychotic symptoms (such as hearing voices, believing things that are not true, are suspicious) | New manic symptoms | Increased heart rate |
| Slowing of growth (height and weight) in children | Seizures | Eyesight changes or blurred vision |
There are reports of children committing suicide while taking the drug, and the long-term effects are unknown. Researchers have also revealed that Ritalin appears to delay puberty, an effect that was previously unknown, raising questions about what other effects may have yet to be uncovered. Another common ADHD drug is Adderall, which contains amphetamine (aka "speed") and dextroamphetamine, and is used to reduce impulsiveness and hyperactivity in patients with ADHD. Like Ritalin, Adderall can cause potentially life-threatening side effects. Among them:
| | | |
| --- | --- | --- |
| Aggressive behavior or hostility | Bipolar illness | Worse behavior or thought problems |
| Psychotic symptoms (hearing voices, believing things that are not true) or manic symptoms | Sudden death in patients who have heart problems or heart defects | Stroke or heart attack |
| Increased blood pressure and heart rate | Seizures and eyesight changes | Slowing of growth in children |
Kids Turned Into 'Lifetime Paying Patients'
As Drugging of Our Children reveals, there is big money to be made in prescribing medications to kids – especially when those medications are intended to be taken for life, as many psychotropic drugs are. What happens to kids once they become medicated at a very young age, during some of his or her key formative years?
Do these children grow up never knowing who they really are? What passions they may have had if not under the drug's influence? And will they be able to quit when they are older, or will they be turned into life-long addicts? The answers to these questions are unknown.
Further, a prescription for one medication has a tendency to snowball into more prescriptions. If a child isn't responding to a medication, for instance, or is displaying side effects from the drug, additional mind-altering drugs like antidepressants (which are linked to suicide in kids and teens), sleeping pills or anxiety medications may be prescribed.
The Diagnosis of Mental Illness in Kids Is Often Subjective
Remember, what makes this all the more appalling is that the diagnosis of mental illness in children is far from an exact science. Modern psychiatry has expanded its reach to the point that even the most normal of emotions and mental states now fall under one labeled "disorder" or another. They have been able to cleverly redefine mental illness with the use of the Diagnostic and Statistical Manual of Mental Disorders (DSM). This book is created by members of the American Psychiatric Association.
You would think that diseases are put in this book after evaluating carefully executed scientific trials, but nothing could be further from the truth. Additions and changes to this manual are determined by votes by its members. This categorization is NOT based on science at all!
It is well documented that psychiatric drugs in general and atypical antipsychotics specifically, are misused across the board. Children as young as 18 months are now receiving antipsychotic drugs, despite the fact that the diseases they're designed to treat rarely develop before adolescence. So why are toddlers receiving these potent drugs? Sadly, one of the key reasons these drugs are used is because of their sedative effect. They're typically prescribed to control "disruptive" behavior – not to treat severe mental illness.
It's also come to light recently that the Harvard psychiatrists who invented the pediatric bipolar diagnosis were disciplined for conflicts of interest4 after it was revealed they'd all received millions of dollars in undeclared drug company monies.
Parents Jailed for Not Wanting Their Kids on Drugs?
Perhaps one of the most disturbing trends covered in the documentary are parents being treated like criminals, and in some cases sent to prison, for making a conscious decision to keep their kids off drugs.
While certain US states have already enacted legislation to protect against this very issue, and prevent schools and child protection officials from forcing parents to give their children drugs, it still happens more often than you might think. More and more, we're seeing courts siding with misguided government officials in closed family-court proceedings. Parents are increasingly cut out of the decision-making process about what's in their child's best interest with regard to their health.
And it's not only an issue in the US, either. Australia's National Health and Medical Research Council (NHMRC) issued controversial draft guidelines last year that imply a child could be taken into protective custody if a parent refuses to give their child ADHD drugs. In the case of Australia's NHMRC, the committee's guidelines were already mired with controversy, as its original chairman, Daryl Effron, reportedly resigned because he was affiliated with drug companies that produce ADHD drugs!
Seek Effective Alternatives Before Resorting to Drugs
As a parent, you must be your child's advocate and fight against allowing the profit of powerful corporations to come before your children's health. If your child is suffering from an emotional or mental challenge, please seek help, but do so from someone who does not regard psychotropic drugs as a first line of defense. Please understand that behavioral problems in children – including what might appear to be serious mental disorders – are very frequently related to improper diet, emotional upset and exposure to toxins.
Increasingly, scientific evidence shows that nourishing your gut flora with the beneficial bacteria found in traditionally fermented foods (or a probiotic supplement) is extremely important for proper brain function, and that includes psychological well-being and mood control. Dr. Natasha Campbell-McBride has successfully demonstrated the power and effectiveness of this theory. In her Cambridge, England clinic, she successfully treats children and adults with a wide range of conditions, including autism, ADD/ADHD, neurological disorders, psychiatric disorders, immune disorders, and digestive problems using the GAPS (Gut and Psychology Syndrome) Nutritional Program, which she developed.
Her GAPS theory – which is fully explained in her excellent book, Gut and Psychology Syndrome – is an elegant description of how such conditions can develop as a direct result of gastrointestinal toxicity. Another helpful tool is my three-part interview with renowned children's health expert, the late Dr. Lendon Smith, on Non-Drug Treatment of ADD/ADHD. Here are a few additional guidelines to help you address underlying toxins in your child, without, or at least BEFORE, you agree to any kind of drug therapy:
Severely limit or eliminate fructose from your child's diet as sugar/fructose has been linked to mental health problems such as depression and schizophrenia.
Avoid giving your child ANY processed foods, especially those containing artificial colors, flavors, and preservatives. This includes lunchmeats and hot dogs, which are common food staples in many households.
Replace soft drinks, fruit juices, and pasteurized milk with pure water. This is HUGE since high fructose corn syrup is a primary source of calories in children.
Make sure your child is getting large regular doses of healthy bacteria, either with high-quality fermented organic foods and/or high-quality probiotic supplements.
Give your child plenty of high-quality, animal-based omega-3 fats like krill oil. Also, make sure to balance your child's intake of omega-3 and omega-6 fats, by simultaneously limiting their intake of vegetable oils.
Include as many whole organic foods as possible in your child's diet, both to reduce chemical exposure and increase nutrient content of each meal. See my nutrition plan for a comprehensive guide to healthful eating.
Also reduce or eliminate grains from your child's diet, especially wheat. Beyond the fact that even healthy organic whole grains can cause problems as they too break down into sugars, gluten-containing grains have pharmacologically active peptides that can contribute to cognitive and behavioral issues in susceptible children.

Additionally, whole and even sprouted wheat contains physiologically significant amounts of wheat germ agglutinin (WGA), which can have adverse effects on mental health due to its neurotoxic actions. Wheat can also interfere with the production of serotonin, the largest concentration of which can, again, be found in your intestines, not your brain. Try eliminating all gluten-containing grains first for 1-2 weeks and see if you don't notice a significant improvement in your child's behavior.

Avoid artificial sweeteners and colors of all kinds.
Make sure your child gets plenty of exercise and outdoor playtime, remembering that midday sunlight provides the UVB wavelengths necessary to produce vitamin D3.
Get them out into the sun to help maintain optimal vitamin D levels. Scientists are now beginning to realize vitamin D is involved in maintaining the health of your brain, as they've recently discovered vitamin D receptors in the brain, spinal cord, and central nervous system. There's even evidence indicating vitamin D improves your brain's detoxification process. For children and pregnant women, getting enough vitamin D is especially crucial, as it may play a major role in protecting infants from autism.

If natural sun exposure is not feasible, for whatever reason, you can use either a safe tanning bed or an oral vitamin D3 supplement.

Give your child a way to address his or her emotion health. Even children can benefit from the Emotional Freedom Technique (EFT), which you or an EFT practitioner can teach them to use.
Be sure you are also providing positive praise to your child. Dr. Smith believed parents should be able to say nice things to their child twice as often as they give commands or ask questions. If you are shouting and scolding more than you are complimenting and rewarding your child, it could be contributing to psychiatric problems.
Prevent exposure to toxic metals and chemicals by replacing personal care products, detergents and household cleaners with all natural varieties. Metals like aluminum, cadmium, lead and mercury are commonly found in thousands of different food products, household products, personal products and untold numbers of industrial products and chemicals. Also be aware of exposure to metals from vaccinations and dental fillings. The presence of toxic metals in your child's body is highly significant, as they are capable of causing serious health problems by interfering with normal biological functioning. The health effects range from minor physical ailments to chronic diseases, and altered mood and behavior.
Sources:
Related Articles: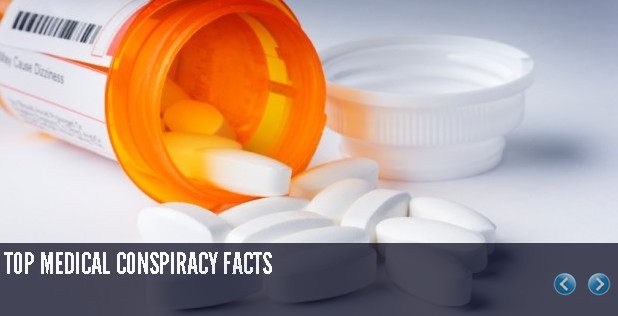 Top Medical Conspiracy Facts
LeeAnn McAdoo reports: recent studies show that nearly half of all Americans believe in at least one medical "conspiracy theory". We take a deeper look and separate fact from fiction, answering questions like "Did the CIA inject African American males with the AIDS virus". If you are wearing a tin-foil hat, you're not alone. In fact, doubting the official government narrative could just save your life.
LINK : Why doctors are more dangerous than guns
Bayer Sells AIDS-Infected Drug Banned in U.S. in Europe, Asia
Bayer Sells AIDS-Infected Drug Banned in U.S. in Europe, Asia - Unearthed documents show that the drug company Bayer sold millions of dollars worth of an injectable blood-clotting medicine -- Factor VIII concentrate, intended for hemophiliacs -- to Asian, Latin American, and some European countries in the mid-1980s, although they knew that it was tainted with AIDS. Bayer knew about the fact that the drug was tainted and told the FDA to keep things under wraps while they made a profit off of a drug that infected its patients. If these allegations are true, then both Bayer and the FDA are at fault for this catastrophe. FDA regulators helped to keep the continued sales hidden, asking the company that the problem be ''quietly solved without alerting the Congress, the medical community and the public,'' according to the minutes of a 1985 meeting
http://articles.mercola.com/sites/articles/archive/2006/08/05/bayer-sells-aids-infected-drug-banned-in-us-in-europe-asia.aspx
Recently unearthed documents show that the drug company Bayer sold millions of dollars worth of an injectable blood-clotting medicine -- Factor VIII concentrate, intended for hemophiliacs -- to Asian, Latin American, and some European countries in the mid-1980s, although they knew that it was tainted with AIDS.
The company stopped selling the drug in the United States in 1984, but continued to sell it overseas for an additional year.
The medicine was made using combined plasma from large numbers of donors; at the time, there was no screening test for the AIDS virus, so a tiny number of donors with AIDS could inadvertently contaminate a large batch.
Unloading the Drug on the Unknowing
Records show that the company continued to sell the medicine overseas in an attempt to avoid being left with a large stock of a drug that was no longer marketable in the United States. The dangers of the drug had become well-known domestically, but the news was slower to reach other parts of the world.
However, Bayer also continued to manufacture the medicine for several months after pulling it from the market in the United States, because it was cheaper to produce than the new, safer product they were introducing as a replacement.
Although worldwide numbers are difficult to calculate, in Hong Kong and Taiwan alone, more than 100 hemophiliacs contracted HIV after using the medicine, and most have died.
FDA Collusion
FDA regulators helped to keep the continued sales hidden, asking the company that the problem be ''quietly solved without alerting the Congress, the medical community and the public,'' according to the minutes of a 1985 meeting.
Big Pharma Used Orphans As Vaccine Guinea Pigs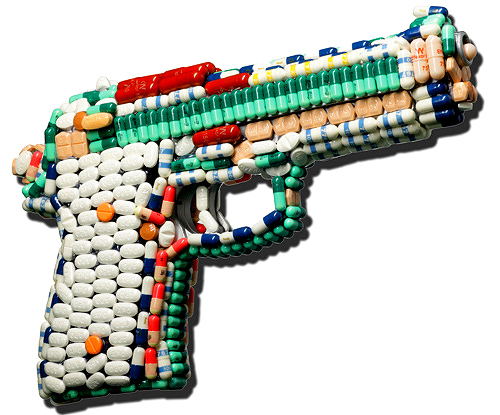 A Brief History of SSRI Shootings
SUPPORT BFP: http://ur1.ca/ge4h7
TRANSCRIPT AND SOURCES: http://www.corbettreport.com/?p=9056
SSRI stands for Selective Seratonin Reuptake Inhibitor, and it is a class of drugs that is often used to treat depression and anxiety. It includes Prozac, Zoloft, Celexa, Paxil and a host of other commonly prescribed antidepressants. And the perpetrators of a raft of school shootings, mass murders and other violent incidents in recent years have been taking them.
Although the drug manufacturers are quick to downplay this connection as anecdotal or coincidental, mounting scientific evidence points to a strong correlation between the use of psychiatric drugs in general, and SSRIs in particular, and violent behavior.
Find out more about this correlation and its implications in the treatment of mental illness in this week's edition of The Eyeopener.
LINK : Mass Murder Pills
---
Bayer CropScience and Bee Deaths
Anon
Red Ice Creations
May 19, 2012
For several years now there has been a dramatic loss of bees in Europe and North America. As many as 50% to 90% of the bee populations have simply vanished. This is a big deal.
Bees are a keystone species – they are vital to the food chain on our planet. An
international study of 115 food crops grown in over 200 countries showed that 75% of crops are pollinated by animals, especially by bees.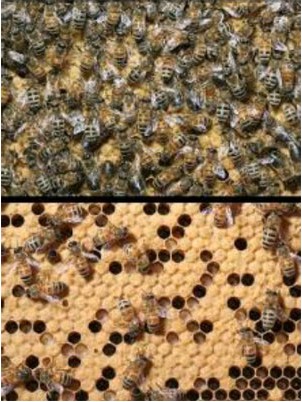 Honeybees are the only insects that produce food for humans.
At first it was believed that only honeybees were affected, but then bumblebee populations began to decline. The crisis was eventually given a name: Colony Collapse Disorder or CCD.
CCD is Not a Disease
There were initially several theories about the cause of CCDE, including Varroa mites, cell phone radiation and a virus similar to AIDS. However, it has now been proven that the bee deaths are actually the result of poisoning from two known pesticides called clothianidin and imidacloprid –manufactured by Bayer.
The trade name for clothianidin is Poncho. The trade names for imidacloprid include Gaucho, Admire, Advantage, Merit, Amigo, Premise, Prothor, and Winner.
Why are They Used?
One of our most important crops is corn. But corn has an enemy called diabrotica vergifera vergifera – also known as the "root worm." [right] It burrows into the roots of the corn plant and causes the plant to wither and eventually die.
Major infestations can wipe-out entire crops.
As bad as it sounds, the root worm problem can actually be addressed quite easily with the practice of crop rotation. The larvae must feed on corn roots to survive and cannot travel more than 10 to 20 inches if hatched in a field rotated out of corn. However, rotating a field out of corn can result in lower farm profitability if there is less demand for the alternate crop. So in 2003, Bayer Pharmaceutical introduced two pesticides, classified as neonicotinoids, to combat root worms and capitalize on increased farm profits. These pesticides are now two of Bayer's top agricultural products – even though profits are at the expense of a keystone species.
Corn seed is coated with Bayer's pesticides by means of an adhesive developed by another industry giant: Monsanto. Despite studies which showed these pesticides are highly toxic to bees, their use was justified with the reasoning that the corn seed to which they were applied would be buried in the soil where it would presumably be harmless to other creatures. This was a grave mistake.
The first clue that Colony Collapse Disorder was the result of poisoning, similar to the DDT bird kill-off decades ago, was when clothianidin was used on corn crops in Germany's state of Baden-Wurttemberg. In July of 2007, the German crop was infested with root worms.
The German government ordered that every possible method should be used to eradicate this pest, including the use of neonicotinoids. Shortly after the seeds were planted, in May of 2008, some 330-million bees abruptly died. The global phenomenon has continued to this day, resulting in millions of dead colonies… billions of dead bees.
An investigation revealed that the seed coating did not stay in the soil but was introduced to the air (and the rest of the plant) by simple abrasion – the rubbing together of seeds – as they are stored, moved and planted. The German government quickly banned this pesticide, gave compensation to the farmers and issued a strong warning against using this chemical in agriculture. According to the German Federal Agriculture Institute, "It can unequivocally be concluded that poisoning of the bees is due to the rub-off of the pesticide ingredient clothianidin from corn seeds."
According to the German Research Center for Cultivated Plants, 29 out of 30 dead bees had been killed, in the 2008 study, by direct contact with clothianidin. Philipp Mimkes, spokesman for the German-based Coalition Against Bayer Dangers, said: "We have been pointing out the risks of neonicotinoids for almost 10 years now. This proves without a doubt that the chemicals can come into contact with bees and kill them. These pesticides shouldn't be on the market."
More Research
According to the U.S. Environmental Protection Agency (May 30, 2003): "Clothianidin has the potential for toxic chronic exposure to honey bees, as well as other non-target pollinators, through the translocation of clothianidin residue in nectar and pollen."
[In the same report] "The fate and disposition of clothianidin in the environment suggest a compound that is asystemic insecticide that is persistent and mobile, stable to hydrolysis, and has potential to leach to ground water, as well as runoff to surface waters."
"Clothianidin is highly toxic to honey bees on an acute contact basis (killing 50% of tested populations at greater than 389 mg/kg). It has the potential for toxic chronic exposure to honey bees, as well as other non-target pollinators, through the translocation of clothianidin residues in nectar and pollen. In honey bees, the effects of this toxic chronic exposure may include lethal and/or sub-lethal effects in the larvae and reproductive effects in the queen."
Bees can be exposed in two primary ways: through nectar from plants and through high-fructose corn syrup beekeepers use to feed their bees. Since most U.S.-grown corn has been treated with imidacloprid, it's also found in corn syrup.
The tragedy in Germany and France showed that bees exposed to clothianidin also infected bee colonies that were not harvesting corn pollen, thus spreading the toxin to regions some distance from cultivating corn plants. It is believed that affected bees could have become disoriented and mingled with bees from other colonies or contaminated the pollen of plants where other bee colonies were also pollinating.
There is also evidence that imidacloprid can produce colony collapse at levels far below those used in agriculture. In the summer of 2010, researchers conducted an in situ study in Worcester County, Massachusetts aimed at replicating how imidacloprid may have caused the CCD outbreak. Over a 23-week period, they monitored bees in four different bee yards; each yard had four hives treated with different levels of imidacloprid and one control hive.
After 12 weeks of imidacloprid dosing, all the bees were alive. But after 23 weeks, 15 out of 16 of the imidacloprid-treated hives – 94% had died. Those exposed to the highest levels of the pesticide died first.
The characteristics of the dead hives were consistent with CCD; the hives were empty except for food stores, some pollen, and young bees, with few dead bees nearby. When other conditions cause hive collapse, such as disease or pests, many dead bees are typically found inside and outside the affected hives. Strikingly, it took only low levels of imidacloprid to cause hive collapse – less than what is typically used in crops or in areas where bees forage.
Neonicotinoids Result in Bee Colony Collapse
The tobacco industry once touted that smoking a few cigarettes doesn't give a person lung cancer, which is arguably true. Though today, nobody is fooled by this kind of double-speak regarding tobacco. Likewise, Bayer is quick to claim that feeding bees a specific amount of neonicotinoids, doesn't kill the bees. This is more double-speak.
While trace amounts of neonicotinoids may not kill bees outright, they do interfere with the ability of bees to navigate to and from the hive. This is exactly what beekeepers and farmers have been reporting: half empty or abandoned hives with no dead bodies to be found anywhere. It has also been noted that the empty colonies are absent the usual parasitic bugs that typically take advantage of an abandoned hive. The colonies appear sterile. The pollen that they do manage to bring back to the hive is then further concentrated and exposed to the entire colony, causing suppression of their immune systems and subsequent infection by any number of parasites and pathogens.
What Has Bayer Done About It?
According to the Bayer website, they addressed the issue at Baden-Wurttemberg by holding "intensive discussions within the seed industry to develop measures for maintaining and monitoring the quality of seed coatings." Then their "second major step" was the "technical optimization of pneumatic sewing machines." Seriously?!? Yes. In other words: they have given the problem thorough lip service without addressing the real problem: their pesticides. They even claim to help bees with other products…
As Bayer continues propagating the conspiracy theory that Varroa mites are the biggest problem facing bee hives, they have also conveniently developed a solution. Of course it is another pesticide. This one is called CheckMite+ and has some serious problems of its own.
Studies conducted on beeswax queen cups contaminated with CheckMite+ at various concentrations far below the allowable limits were catastrophic. Very few queens survived the graft, and those that did hatch were underweight and had problems mating.
So why is Bayer's subterfuge allowed to continue?
Money Talks
The bottom line is that neonicotinoids account for much of Bayer's agrochemical profits since over 90% of US corn acreage is treated with them – and Bayer's influence is very strong in both science and politics, as demonstrated by their history…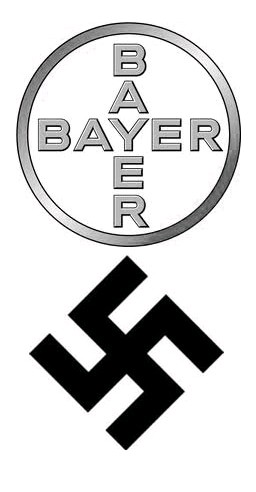 Many people think of Bayer simply as the company that makes aspirin since that is how they were founded. But they also produce many extremely toxic substances. In fact, Bayer was one of five companies that formed IG Farben in a 1925 merger. IG Farben was a huge Nazi supporter, and held the patent for the pesticide Zyklon B – which was used in Holocaust gas chambers. They also owned 42.2 percent of the company which manufactured it. Even more sickening, IG Farben used the Auschwitz facility to test its chemicals on human subjects.
In 1948, directors of IG Farben were indicted at a U.S. military tribunal, and at the subsequent Nuremberg Trials, where many were sentenced to prison for their horrible war crimes. Due to the severity of the crimes committed by IG Farben during World War II, the company was considered to be too corrupt to be allowed to continue to exist. It was officially put into liquidation in 1952, but this does not mean the company ceased to be a legal entity. It continues even today as a corporation "in liquidation", meaning that the purpose of the continuing existence of the corporation is being dissolved in an orderly fashion. Its shares are still traded on German markets.
Clearly too many powerful people stood to lose too much money if IG Farben had been liquidated immediately. The same is true of Bayer, which was obviously allowed to continue operations (along with partners BASF and Agfa). After all, it would have been a shame to waste the profits from all that research. So now the world is once again faced with a Bayer holocaust – only this time it is against the earth's bee population.
Bayer will stop at nothing to make a profit… when will they be held accountable?

REACH OUT TO OTHERS
[Help Educate Family And Friends With This Page And The Links Below]
---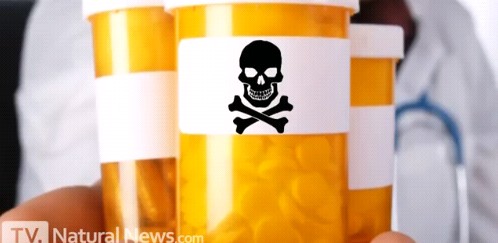 More:
Euthanasia (The Case For Killing Granny)
Why doctors are more dangerous than guns
Genocide by The House of Windsor
Bisphenol A (BPA) Death by Plastic