Description :
An expose of Yale's super secretive and elite Order of Skull & Bones.
This chronicle of espionage, drug smuggling, and elitism in Yale University's Skull & Bones society offers rare glimpses into this secret world with previously unpublished documents, photographs, and articles that delve into issues such as racism, financial ties to the Nazi party, and illegal corporate dealings. Contributors include Antony Sutton, author of America's Secret Establishment; Dr. Ralph Bunch, professor emeritus of political science at Portland State University; Webster Griffin Tarpley and Anton Chaitkin, authors and historians; and Howard Altman, editor of the Philadelphia City Paper.

A complete list of known members, including George Bush and George W. Bush, and reprints of rare magazine articles on the Order of Skull and Bones are included.
http://www.infowarsshop.com/Fleshing-Out-Skull-and-Bones_p_562.html
The Order of Skull and Bones - Antony C. Sutton
Download Section: Must Read

By Prof. Carroll Quigley:
Tragedy and Hope http://adf.ly/QvyRs
Anglo American Establishment http://adf.ly/Qw1Zl
The Evolution of Civilizations http://adf.ly/Qw32W

By Edward Bernays:
Propaganda http://adf.ly/Qu0na
Crystallizing Public Opinion http://adf.ly/Qw0V3

By Prof. Antony C. Sutton:
America's Secret Establishment: An Introduction to the Order of Skull & Bones http://adf.ly/R3F2G
The Best Enemy Money Can Buy http://adf.ly/R3DaN
Wall Street and the Rise of Hitler http://adf.ly/R3EA3
Wall Street and the Bolshevik Revolution http://adf.ly/R3D5t
Wall Street and the FDR http://adf.ly/R3Dxw
The Federal Reserve Conspiracy http://adf.ly/R3DMn
Trilaterals Over America http://adf.ly/R3Elk

Deliberate Dumbing Down of America (by Charlotte Iserbyt) http://adf.ly/RiZIW
Weapons Of Mass Instruction (by John Taylor Gatto) http://adf.ly/RD8v5
The Underground History of American Education (by John Taylor Gatto) http://adf.ly/RD9Hb
The Rockefeller Files (by Gary Allen) http://adf.ly/UGTZ6
Public Opinion (by Walter Lippmann) http://adf.ly/Qw21N
Proofs Of A Conspiracy (by John Robinson) http://adf.ly/UGTWE
The Holocaust Industry (by Norman Finkelstein) http://adf.ly/R6GME
The Emperor Wears No Clothes (by Jack Herrer) http://adf.ly/SIpSI
(New) MMJ Reference List with Thousands of Studies + Articles PDF http://adf.ly/SIE6V

"Finction":
1984 (by George Orwell) http://adf.ly/UGTNG
Brave New World (by Aldous Huxley) http://adf.ly/UGTRc
The New World Order (by H.G. Wells) http://adf.ly/UGUI1
The Open Conspiracy (by H.G. Wells) http://adf.ly/UGUQG
The Shape Of Things To Come (by H.G. Wells) http://adf.ly/UGUXj


Support by following (Newsfeed on Twitter) @shemshemet

antidotalnewsarchive.blogspot.com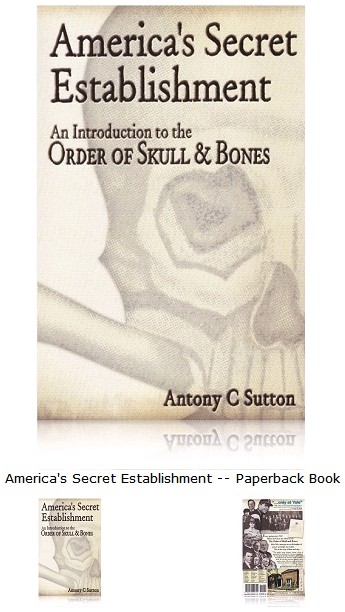 http://www.infowarsshop.com/Americas-Secret-Establishment_p_560.html#
Description
The story behind America's most exclusive brotherhood
For 170 years they have met in secret. From out of their initiates come presidents, senators, judges, cabinet secretaries, and plenty of spooks. They are the titans of finance and industry and have now installed a third member as United States President George W. Bush. This intriguing behind-the-scenes look documents Yale's secretive society, the Order of the Skull and Bones, and its prominent members, numbering among them Tafts, Rockefellers, Pillsburys, and Bushes. Far from being a campus fraternity, the society is more concerned with the success of its members in the post-collegiate world.

Included are a verified membership list, rare reprints of original Order materials revealing the interlocking power centers dominated by Bonesmen, and a peek inside the Tomb, their 140-year-old private clubhouse.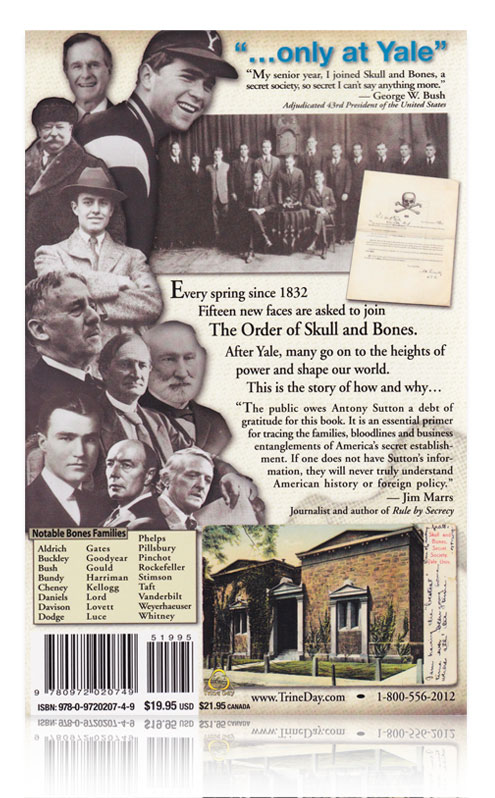 Ronan Farrow: The Making of a Madison Avenue Puppet
26 year old Ronan Farrow was given his own primetime television show virtually overnight. But the Obama administration insider seems to be more of a well-positioned puppet than the boy-genius the media would have you believe. Will Farrow's show tank due to dismal ratings, or will he continue to be primed for public office?
Follow Alex on TWITTER - https://twitter.com/RealAlexJones
Like Alex on FACEBOOK - https://www.facebook.com/AlexanderEme...
Infowars on G+ - https://plus.google.com/+infowars/
Meet John Kerry, Skull and Bones Ambassador
Podcast: Play in new window | Download
This week on The Corbett Report we look beyond the mainstream narrative of John Kerry and his background to find the real connections that have catapulted him into the corridors of power. From his billionaire wife to his Ivy League education to his Skull and Bones membership, we examine the real agenda of the new Secretary of State.
For those with limited bandwidth, CLICK HERE to download a smaller, lower file size version of this episode.
For those interested in audio quality, CLICK HERE for the highest-quality version of this episode (WARNING: very large download).
Documentation
Skull & Bones Society Built Atomic Bomb
- Manhattan Project Secrets Revealed -

Skull & Bones Playlist
http://www.youtube.com/playlist?list=PLa8S4GilqogRy-f6F8eX69fg2UFNyDOqc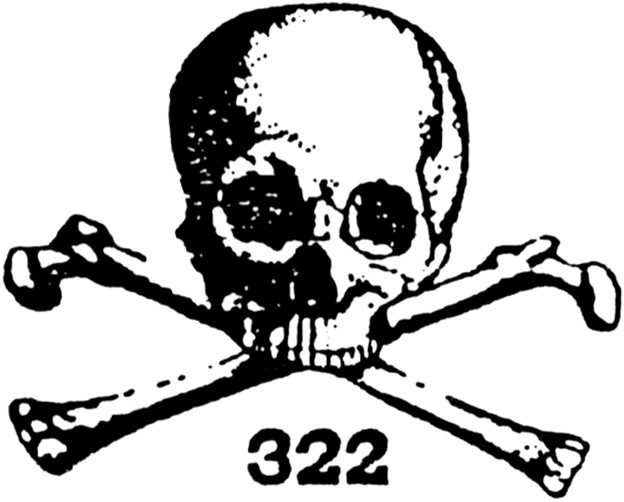 Blood Offerings. If there is one constant in human history, it's the practice of ritual sacrifice. Priests of power within any system, be it tribal or otherwise, have been in the habit of "satisfying the gods" with some kind of offering placed humbly at the deity's feet. Without plunging into an endless anthropological exposé, archaeological excavations from Germany to South-America and ancient Mesopotamia have revealed that such practices were very much commonplace. Just as commonplace, incidentally, as the clapping-in-irons of free men.

Were the "gods" in the old days still an untouchable outside force, and the priests but mediators communicating their commands, today the elites have replaced them by their own countenance. But the contrast is superficial. Regardless of the question who occupies the god-seat at any one time, the offering has remained the same throughout the ages.

"Let there be floods of the blood of the bourgeois", Vladimir Iljitsj Lenin confided to a Bolshevik newspaper in 1918. " More blood, as much as possible."

It is this quiet, unspoken belief that by bringing about mass-death, the members gain divine powers, their claim to rule safeguarded. This has nothing to do with the environment. It's the ancient principle of the hunter, acquiring the life-blood of the hunted projected onto the globe. Now how to accomplish this lethal objective. Well, first let's answer the who-question. What entity has the ability and capacity to exterminate life on a massive scale? And who has proven to do so according to the historical record? Asking the question equals answering it. Government, of course.

Now, what sort of government could exterminate the most amount of people? National or global? Again, there is no question. And there you have it. But global government, however feverishly it is being pursued, it still only a means to an end. By accumulating political and economic power, coordinated on a global scale, those in the god-seat acquire not only sovereign rule over the planet, they can rule with the powers attributed to a god: power over life and death. And that means: life for them, death for us.
Jurriaan Maessen
http://www.infowars.com/mao-blood-lust-and-the-scientific-dictatorship/

REACH OUT TO OTHERS
[Help Educate Family And Friends With This Page And The Links Below]
---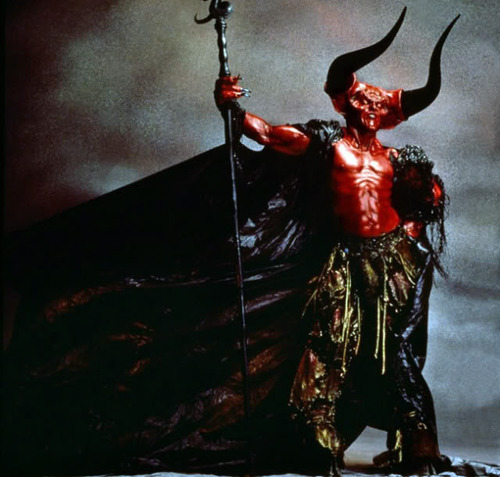 MORE:
POWDERED BABY FLESH IN PRODUCTS
The Top 13 Illuminati Bloodlines & their Mind Control
The Vampiric Bloodlines of the Royal Family
Genocide by The House of Windsor
devil Pyramid Rotting in Memphis
Skull and Bones, The Order at Yale Revealed