The Osama Bin Laden Death Hoax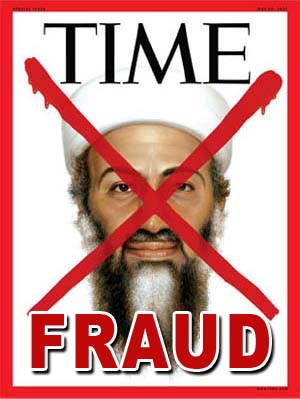 Bin Laden was a strawman-villain concocted by the Western intelligence apparatus to take the blame for the orchestrated terror that is scripted and carried out by the globalist-allied factions. The Phantom Osama bin Laden was a skeleton key opening the door to foreign intervention in the middle east or anywhere al Qaeda might be. The motive is simple-- ever-expanding wars for the military industrial complex, and the often more lucrative periods of reconstruction (i.e. you break it, you buy it). The occupation continues here at home with the creation of a police state supposedly meant to combat terrorism.
---
The Credentials of the Analyst:

Dr. Steve Pieczenik
Dr. Pieczenik trained in Psychiatry at Harvard and has both an M.D. from Cornell University Medical College and a Ph.D. in International Relations from M.I.T. He was the first psychiatrist ever to receive a PhD. focusing on international relations. He served as a Deputy Assistant Secretary of State and/or Senior Policy Planner under Secretaries Henry Kissinger, Cyrus Vance, George Schultz and James Baker.
During his career as a senior State Department official, Dr. Pieczenik utilized his unique abilities and expertise to develop strategies and tactics that were instrumental in resolving major conflicts in Asia, the Middle East, Latin America, Europe and the United States.
Dr. Pieczenik was the principal International Crisis Manager and Hostage Negotiator under Secretaries Kissinger and Vance. During this time he developed conflict resolution techniques that were instrumental in saving over five hundred hostages in different terrorist episodes, including the Hanafi Moslem Seizure in Washington, DC, the TWA Croatian Hijacking, the Aldo Moro Kidnapping, the JRA Hijacking, the PLO Hijacking, and many other incidents involving terrorists such as Idi Amin, Muammar Quaddafi, Carlos, FARC, Abu Nidal and Saddam Hussein.
Dr. Pieczenik helped develop negotiation strategies for major U.S.- Soviet arms control summits under the Reagan administration. He was also involved in advising senior officials on important psycho-political dynamics and conflict mediation strategies for President Carter's successful Camp David Peace Conference. In 1991, Dr. Pieczenik was a chief architect of the Cambodian Peace Conference in Paris. He is currently an advisor to the Department of Defense.
Dr. Pieczenik has started several successful companies, employing his methodologies in various industries, including investment banking, publishing and television/film.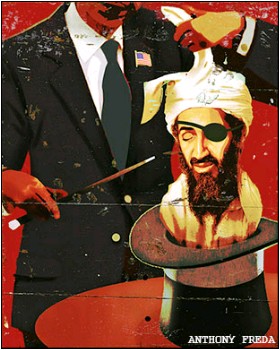 Dr. Steve Pieczenik & Alex Jones (5-3-11)
Dr. Steve Pieczenik on Alex Jones Show May 3,2011.

Part 2 here:
http://www.youtube.com/watch?v=y1TsCZ...
Part 3 here:
http://www.youtube.com/watch?v=fZyYZk...
Part 4 here:
http://www.youtube.com/watch?v=y2E_X5...

http://infowars.com
http://conspiracyscope.blogspot.com/
Dr. Steve R. Pieczenik Bin Laden was also on Mossad British Payroll (5-4-11)
Dr. Steve Pieczenik on Alex Jones Show May 4,2011.

Part 2 here:
http://www.youtube.com/watch?v=y1TsCZ...
Part 3 here:
http://www.youtube.com/watch?v=fZyYZk...
Part 4 here:
http://www.youtube.com/watch?v=y2E_X5...

http://infowars.com
http://conspiracyscope.blogspot.com/
Dr. Steve Pieczenik The Psychological Resurrection of Osama Bin Laden (5-5-11)
Dr. Steve Pieczenik on Alex Jones Show May 5,2011.

Part 2 here:
http://www.youtube.com/watch?v=y1TsCZ...
Part 3 here:
http://www.youtube.com/watch?v=fZyYZk...
Part 4 here:
http://www.youtube.com/watch?v=y2E_X5...

http://infowars.com
http://conspiracyscope.blogspot.com/
Dr. Steve Pieczenik Today's Terrorist is Tomorrow's Statesman (5-6-11)
Dr. Steve Pieczenik on Alex Jones Show May 6,2011.

Part 2 here:
http://www.youtube.com/watch?v=y1TsCZ...
Part 3 here:
http://www.youtube.com/watch?v=fZyYZk...
Part 4 here:
http://www.youtube.com/watch?v=y2E_X5...

http://infowars.com
http://conspiracyscope.blogspot.com/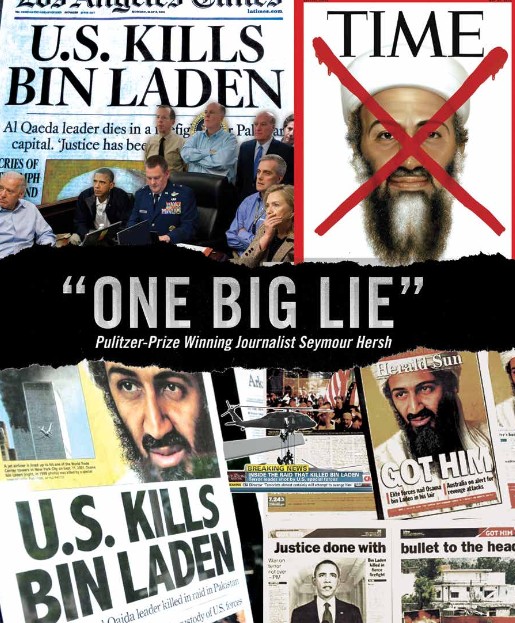 Seymour Hersh: Bin Laden Raid "One Big Lie"
Pulitzer-prize wining journalist slams "pathetic" US media for failing to challenge White House
Paul Joseph Watson
Infowars.com
September 27, 2013
Pulitzer Prize-winning journalist Seymour Hersh says that the raid which killed Osama Bin Laden in 2011 is "one big lie" and that "not one word" of the Obama administration's narrative on what happened is true.
In a wide-ranging interview published today by the Guardian, Hersh savages the US media for failing to challenge the White House on a whole host of issues, from NSA spying, to drone attacks, to aggression against Syria.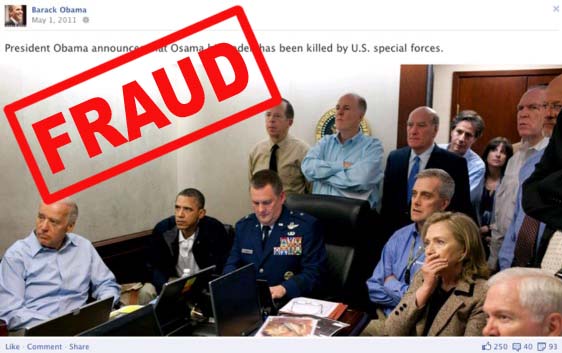 On the subject of the Navy Seal raid that supposedly resulted in the death of the Al-Qaeda terror leader, Hersh remarked, "Nothing's been done about that story, it's one big lie, not one word of it is true."
Hersh added that the Obama administration habitually lies but they continue to do so because the press allows them to get away with it.
"It's pathetic, they are more than obsequious, they are afraid to pick on this guy [Obama]," Hersh told the Guardian.
The raid that supposedly led to Bin Laden's death has been shrouded in mystery for over two years. Speculation that the Obama administration may have embellished or outright lied about the true account of what happened has persisted, mainly because the White House has refused to publicly release images of Bin Laden's body.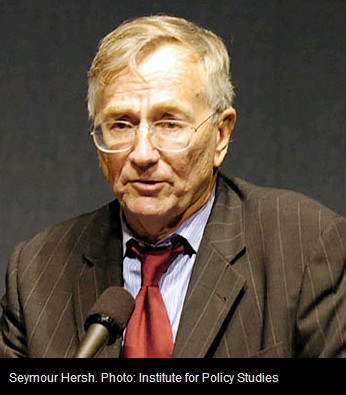 Although the White House said the corpse was immediately "buried at sea" in line with Islamic tradition, it quickly emerged that this was not standard practice.
Numerous analysts have claimed that Bin Laden had in fact been dead for years and that the raid on his alleged compound in Pakistan was little more than a stunt.
Other questions also persist, such as why the narrative and timeline of the raid has changed multiple times, why the White House initially claimed that "situation room" photos showed Obama watching the raid live when in fact there was a blackout on the live feed, and why neighbors in the immediate area surrounding the compound said with absolute certainty that they had never seen Bin Laden and that they knew of no evidence whatsoever to suggest he lived there.
During the rest of the Guardian interview, which is well worth reading in its entirety, Hersh lambastes the corporate press and particularly the New York Times, which he says spends "so much more time carrying water for Obama than I ever thought they would."
Hersh's solution is to shut down news networks like NBC and ABC and fire 90% of mainstream editors, replacing them with real journalists who are outsiders and not afraid to speak truth to power.
"The republic's in trouble, we lie about everything, lying has become the staple," concluded Hersh.
*********************************
Facebook @ https://www.facebook.com/paul.j.watson.71
FOLLOW Paul Joseph Watson @ https://twitter.com/PrisonPlanet
Paul Joseph Watson is the editor and writer for Infowars.com and Prison Planet.com. He is the author of Order Out Of Chaos. Watson is also a host for Infowars Nightly News.
This article was posted: Friday, September 27, 2013 at 12:52 pm
Tags: domestic news, mainstream media, terrorism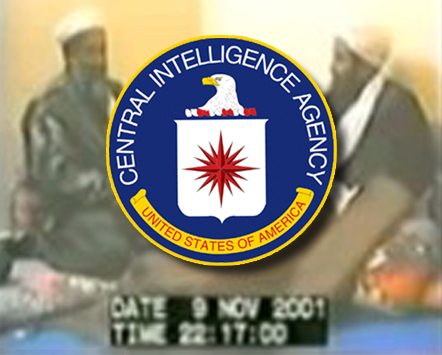 *****ESSENTIAL BACKGROUND INFORMATION*****
THE PRAETORIAN GUARD: John ''Bob'' R. Stockwell - former CIA case officer (1979)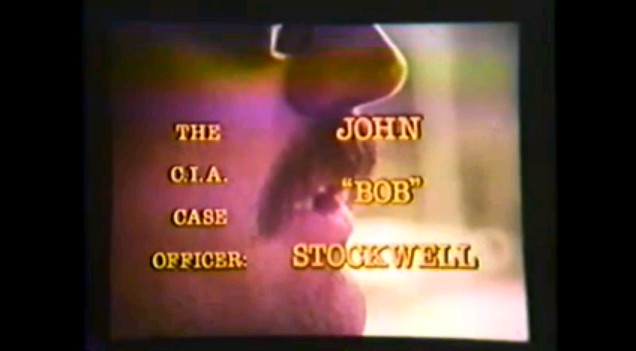 JOHN STOCKWELL AND THE CIA (PART III)
http://en.wikipedia.org/wiki/Alternat...
http://tinyurl.com/67bg8eq


The United States Marine Corps (USMC) Major (Ret.) John R. Stockwell, former CIA case officer and former CIA Angola Station Chief who served 12 years in CIA introduces the documentary made about him by Academy Award-winning filmmaker Saul Landau. The movie has been shown in several film festivals around the world and on TV in many countries; but the U.S. networks, including PBS, refused to show it. Consequently, our showing provides its American premiere. Next, we look at segments of three weeks' coverage by the TV networks of the situation concerning the Russian troops in Cuba, interspersed with John's comments. Finally, John gives his evaluation of Cuba, having recently visited there three times, and his arguments against the CIA. The program was designated "tonight's highlight" by the Austin American-Statesman and evoked much discussion. During his career in CIA -- John was also high ranking member of United States National Security Council (NSC).

John R. Stockwell served 7 tours of duties in: Ivory Coast (1966-1967), Zaire (1967-1969), Burundi (1969-1972), Vietnam (1973-1975), Angola (1975-1976).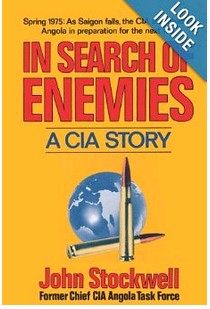 http://www.amazon.com/In-Search-Enemies-Stockwell-John/dp/0393009262
John R. Stockwell is a former CIA officer who became a critic of United States government policies after serving in the Agency for thirteen years serving seven tours of duty. After managing U.S. involvement in the Angolan Civil War as Chief of the Angola Task Force during its 1975 covert operations, he resigned and wrote In Search of Enemies, a book which remains the only detailed, insider's account of a major CIA "covert action."As a Marine, Stockwell was a CIA paramilitary intelligence case officer in three wars: the Congo Crisis, the Vietnam War, and the Angolan War of Independence. His military rank is Major. Beginning his career in 1964, Stockwell spent six years in Africa, Chief of Base in the Katanga during the Bob Denard invasion in 1968, then Chief of Station in Bujumbura, Burundi in 1970, before being transferred to Vietnam to oversee intelligence operations in the Tay Ninh province and was awarded the CIA Medal of Merit for keeping his post open until the last days of the fall of Saigon in 1975. In December 1976 he resigned from the CIA, citing deep concerns for the methods and results of CIA paramilitary operations in third world countries and testified before Congressional committees. Two years later, he wrote the exposé In Search of Enemies, about that experience and its broader implications. He claimed that the CIA was counterproductive to national security, and that its "secret wars" provided no benefit for the United States. The CIA, he stated, had singled out the MPLA to be an enemy in Angola despite the fact that the MPLA wanted relations with the United States and had not committed a single act of aggression against the United States. In 1978 he appeared on the popular American television program 60 Minutes, claiming that CIA Director William Colby and National Security Advisor Henry Kissinger had systematically lied to Congress about the CIA's operations.
Secret Wars of the CIA John Stockwell
A lecture by John Stockwell given in December, 1989 on the inner workings of the national security council and the CIA's covert actions in Angola, Central America and Vietnam.

John Stockwell is the highest-ranking CIA official ever to leave the agency and go public. He ran a CIA intelligence-gathering post in Vietnam, was the task-force commander of the CIA's secret war in Angola in 1975 and 1976, and was awarded the Medal of Merit before he resigned. Stockwell's book In Search of Enemies, published by W.W. Norton 1978, is an international best-seller.

Can be seen in parts here http://www.youtube.com/playlist?list=...

PDF transcript of the lecture in October 1987 http://www.mediafire.com/view/?zr2b19...

Download the video here http://www.mediafire.com/?tkg2hl3tdjq...
Alternative Torrent link https://onebigtorrent.org/torrents/22...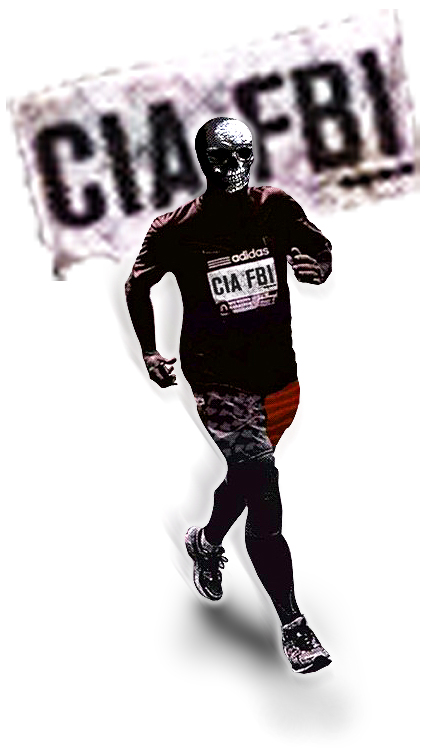 THE CIA
An independent agency of the United States government responsible for collecting and coordinating intelligence and counterintelligence activities abroad in the national interest; headed by the Director of Central Intelligence under the supervision of the President and National Security Council...There has been considerable criticism of the CIA relating to security and counterintelligence failures, failures in intelligence analysis, human rights concerns, external investigations and document releases, influencing public opinion and law enforcement, drug trafficking, and lying to Congress. In 1987, the former CIA Station Chief in Angola in 1976, John Stockwell, said the CIA is responsible for tens of thousands of covert actions and destablization programs since it was created by Congress with the passage of the National Security Act of 1947. At the time, Stockwell estimated that over 6 million people had died in CIA covert actions.
LINK :C.I.A.
THE FBI
The Federal Bureau of Investigation (FBI) is a governmental agency belonging to the United StatesDepartment of Justice that serves as both a federal criminal investigative body and an internal intelligence agency (counterintelligence). Also, it is the government agency responsible for investigating crimes on Indian reservations in the United States under the Major Crimes Act. The branch has investigative jurisdiction over violations of more than 200 categories of federal crime. The agency was established in 1908 as the Bureau of Investigation (BOI). Its name was changed to the Federal Bureau of Investigation (FBI) in 1935. The agency headquarters is the J. Edgar Hoover Building, located in Washington, D.C. The agency has fifty-six field offices located in major cities throughout the United States, and more than 400 resident agencies in lesser cities and areas across the nation. More than 50 international offices called "legal attachés" exist in U.S. embassies and consulates general worldwide.
'Federal Bureau of Investigation organizes almost all terror plots in the US' ...The report reveals that the FBI regularly infiltrates communities where they suspect terrorist-minded individuals to be engaging with others. Regardless of their intentions, agents are sent in to converse within the community, find suspects that could potentially carry out "lone wolf" attacks and then, more or less, encourage them to do so. By providing weaponry, funds and a plan, FBI-directed agents will encourage otherwise-unwilling participants to plot out terrorist attacks, only to bust them before any events fully materialize.
LINK : F.B.I.
Proof:
Bin Laden Death Another Govt Lie

In addition to images of President Obama's address to the American public on Sunday night, it has emerged that the dramatic photos of Obama, Biden, Hillary Clinton and members of the White House security team watching the assassination of Bin Laden "live" were in fact completely staged, casting further doubt on the ever-changing official account of the operation.
The staging of the Obama speech photo is embarrassing, but the staging of the situation room photos, which were heavily promoted by the establishment media, falsely presented as evidence that Obama, Biden and Clinton saw the assassination of Osama live, and used by the White House to lend credence to the fairytale they were busily scripting, are damning.
LINK :
Proof: Bin Laden Death Another Govt Lie
DHS Gave Muslim Brotherhood VIP Treatment, NO TSA PAT DOWNS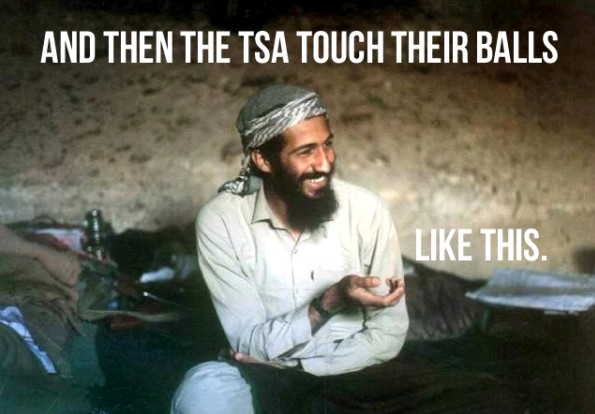 A newly released document obtained via a Freedom of Information Act request confirms that the State Department ordered the Department of Homeland Security to spare members of the Muslim Brotherhood traveling to the US in 2012 a TSA pat down or any kind of secondary screening.
The one page document (PDF), obtained by the Investigative Project on Terrorism, shows that members of a Muslim Brotherhood delegation traveling through Minneapolis Airport, New York's John F. Kennedy Airport and Dulles Airport were handed expedited entry known as "port courtesy," which is normally reserved for high ranking government officials and dignitaries. At the time, the Muslim Brotherhood's candidate Mohamed Morsi, later deposed, had not been elected president.
LINKS :
PUBLIC DUPED INTO NAKED BODY SCANNERS
Former CIA Officials Admit To Faking Bin Laden Video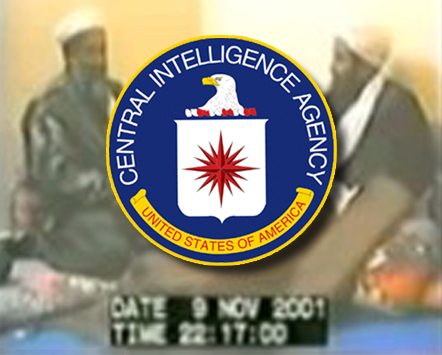 Two former CIA officials have admitted to creating a fake video in which intelligence officers dressed up as Osama Bin Laden and his cronies in an effort to defame the terrorist leader throughout the middle east.
The agency actually did make a video purporting to show Osama bin Laden and his cronies sitting around a campfire swigging bottles of liquor and savoring their conquests with boys, one of the former CIA officers recalled, chuckling at the memory. The actors were drawn from "some of us darker-skinned employees," he said. The former officials told Stein that the project was taken over by the military after it ground to a halt: The reality, the former officials said, was that the agency really didn't have enough money and expertise to carry out the projects. "The military took them over," said one. "They had assets in psy-war down at Ft. Bragg," at the army's special warfare center. This latest revelation bolsters evidence that the intelligence agencies, and perhaps more significantly, the military have been engaged in creating fake Bin Laden videos in the past.
LINK : CIA Admit Making Fake Bin Laden Videos
The Next Terrorist Attack - What The Mainstream Media Isn't Telling You
The other information mentioned is extremely easy to find with a simple google [startpage] search. Don't be lazy.
A GALLERY OF FAKE DEAD BIN LADENS
http://whatreallyhappened.com/WRHARTICLES/galleryoffakebinladens.php
By Michael Rivero
Pakistan actually shot the man claimed to be bin Laden.
At about 1:20 a.m. local time a Pakistani helicopter was shot down by unknown people in the Sikandarabad area of Abbotabad. The Pakistani forces launched a search operation in the nearby area and encountered with a group of unknown armed people. A fire exchange followed between the two sides. When the fire exchange ended, the Pakistani forces arrested some Arab women and kids as well some other armed people who later confessed to the Pakistani forces they were with Osama Bin laden when the fire was exchanged and Bin Laden was killed in the firing.
The first fake photo, used by Reuters' and the British Press.
US Senator Scott Brown confirmed that this was the image he was shown as part of an official US government briefing to the Senate Armed Services Committee.
B

rown, a member of the Senate Armed Services Committee, suggested he had viewed them as part of an official briefing, and he argued that they were too graphic to be released to the public and could enflame terrorists.

Oops.

Brown later acknowledged that he had fallen victim to a hoax, apparently the same doctored images that were making the rounds on the Internet.
And here is how the fake was made!

The mouth and beard from a photo of the real Bin Laden in the mid 80s was photoshopped onto the head of another dead man.
"If at first you don't succeed, lie, lie again!" -- Motto of the White House

Another photo that was leaked onto the net following the collapse of the first fake. The White House strategy appears to have been to "test" the fakes with leaks, then go with the first image that appeared to fool everyone. This one did not.
Ignoring the bullet hole this guy looks very healthy for ten years of dialysis. The nose is also too narrow. But the main reason to disregard this as another likely fake is simple. This image is tainted green to make it look like a night vision image, yet the soldier at right is looking off left, apparently able to see just fine without night vision goggles. And finally, there is something missing from this image that should be there (besides night vision goggles).

There is an illumination source to the upper right of the camera taking this image. You can see the resulting shadows on the jaw line and cheek of the soldier. More to the point, there is clearly a shadow from the soldier's face extending left from his face and falling on the floor and the side of "Osama's" face. Yet there is no trace of a similar shadow from the face of "Osama" above the beard near the right eye. And didn't the White House say "Osama" was shot above the LEFT eye?
Source image for the second fake is found; a clip from the movie "Blackhawk Down."

Flipped left to right

And merged with another fake bin Laden.
Third fake!
The people who want to send your children off to die in wars on Israel's enemies are nothing if not persistent. After the above Blackhawk Down failed, they tried once more.

This is a simple morph, again exposed when the original source image was located by a WRH reader.
The real Osama Bin Laden ...
... died of natural causes in December 2001.
News of Bin Laden's Death and Funeral 10 days ago

I

slamabad - A prominent official in the Afghan Taliban movement announced yesterday the death of Osama bin Laden, the chief of Al-Qaeda organization, stating that bin Laden suffered serious complications in the lungs and died a natural and quiet death. The official, who asked to remain anonymous, stated to The Observer of Pakistan that he had himself attended the funeral of bin Laden and saw his face prior to burial in Tora Bora 10 days ago. He mentioned that 30 of Al-Qaeda fighters attended the burial as well as members of his family and some friends from the Taleban. In the farewell ceremony to his final rest guns were fired in the air. The official stated that it is difficult to pinpoint the burial location of bin Laden because according to the Wahhabi tradition no mark is left by the grave. He stressed that it is unlikely that the American forces would ever uncover any traces of bin Laden.
Even Fox News reported Bin Laden was dead in 2001 ... until it was decided that a live Bin Laden was more useful to the war hawks than a dead one!
In 2007, shortly before her own assassination, Benazir Bhutton confirmed that Osama Bin Laden was dead.

The above is from the last known video of the real Bin Laden, just weeks before his death. Note the indications on his skin of the effects from dialysis.
Every Bin Laden shown on TV since then has been a phony to justify wars, TSA, and the loss of your civil protections.
In one notorious case, the FBI simply took the face from a Spanish politician, photoshopped it, and claimed it was Bin Laden.
In another case, the CIA openly admitted making fake Bin Laden videos.
Finally, a photo used to support the claim that a 24 (or 29; the story kept changing) year old woman was Bin Laden's wife, the Daily Mail published the following photo.

Click for larger image

Take a close look at the fingers in the Daily Mail photo of the passport. This is another photoshop creation and a very clumsy one at that. The face seems to be an overlay as well and not part of the actual image of the passport.
Fool me once ...
Common sense will tell you that if you have real evidence of a real event, you do not need, nor would you risk, using a fake piece of evidence, because of the fake is exposed, doubt is cast on the real evidence. So, if the US Government is showing phony bin Laden photos to the Senater Armed Services Committee, it means all the evidence must be fake.
The above photo is supposedly of the White House staff deep in concentration while watching the execution of Bin Laden. But it is a posed and staged shot. Nobody bothered to turn on the laptop computers on the table!
Pathetic attempt by Obama to take credit for 'getting' Bin Laden.
Sent in by a reader!
It is known that ears are as unique as fingerprints. NO two are exactly the same and ears are used for identificatrion on photos where fingerprints are not available.
---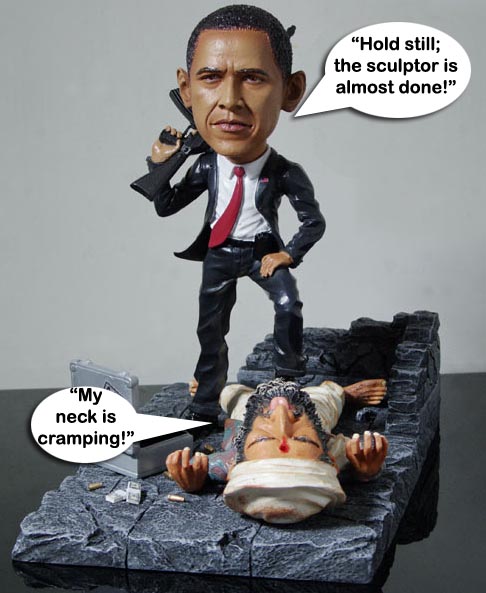 Breaking! Bin Laden Raid Footage Released by White House: Satire Report
Bin Laden was publicly declared dead by the Obama White House nearly a decade after his real death to save Obama's presidency and bolster his foreign policy record.

REACH OUT TO OTHERS
[Help Educate Family And Friends With This Page And The Links Below]
---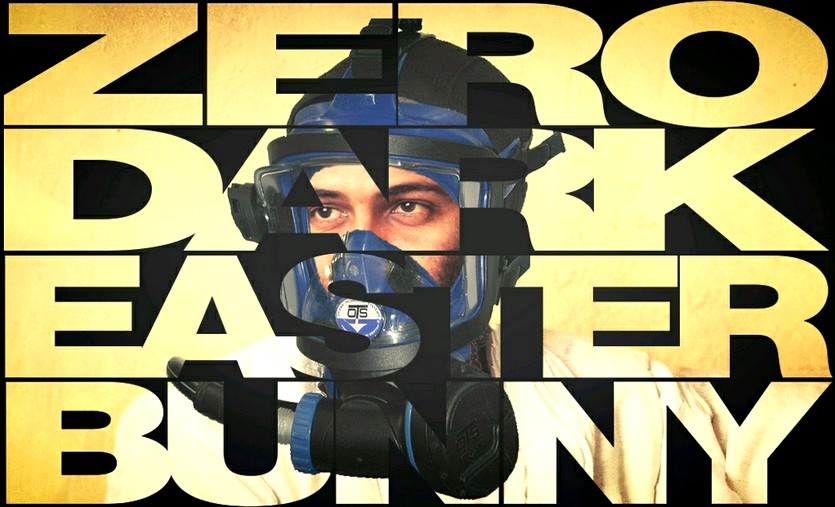 LINKS :
Obama Now Global Head of Alqaeda!
Proof: Bin Laden Death Another Gov't Lie
CIA Admit Making Fake Bin Laden Videos
Witness to Government False Flag : Kurt Haskell
Educational System Dismantlement
Tattle-Tell Squads and Surveillance
Post Office Trucks Stasi Data Collection Nodes
Twenty-Five Rules of Disinformation